Hello Mobile Gamers, as auto Chess Mobile Games are trending right now, so Kaka Games Inc. is here with a mind blowing Auto Chess game named "Magic Chess: Bang Bang". This game is out in Beta version, which you can download by going at the link given at the end of the post. So talking about the features of the game it has more than 50 heroes, 11 species and 10 classes. So you have to choose your heroes and make a team , which will fight against the opponent and the last one standing will be the winner.
As this is a Auto Chess game, so you will only have to choose your hero and will have to place it in the battlefield, it will fight automatically. But for winning the game you have to make brilliant strategy and also have to make different lineups for your character so that you can become the winner. As the heroes are divided into the classes, and each class of heroes has its own different abilities. So a perfect lineup of the heroes can be made by choosing the heroes in the team from different classes, so their different abilities will help you more in fighting with the opponent as compared to the heroes with same abilities and skills.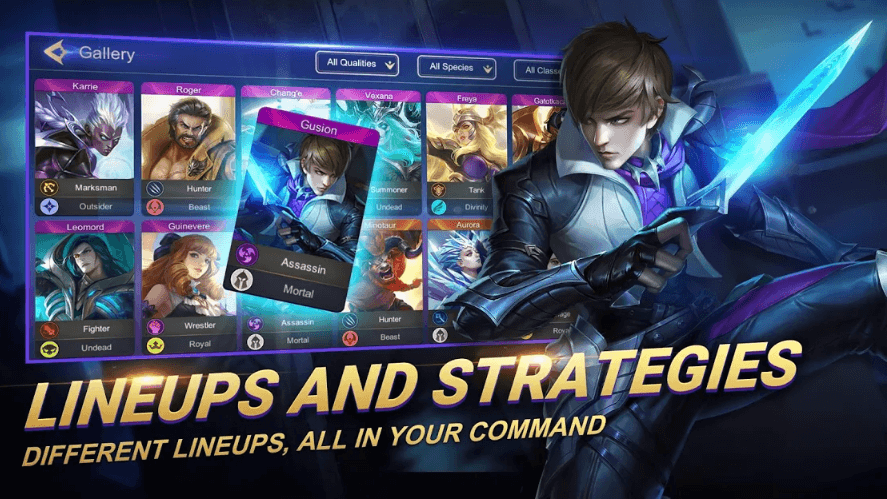 As you proceed forward in the game, you can upgrade your heroes and increase their level, so they will become more powerful. Also this is a real time battle game so you will be matched with the real players, who can be from any country, as the server for all the countries are the same. It will be a fun to compete with the players from multi-countries at the same time.
It is a fair real-time strategy game, there are some items into the game which can be bought by paying the real money, but that will not affect the gameplay. There is no hero training or paying for stats. All the things which matter is your luck, your abilities and most importantly you strategy to victory. According to the Terms of Services and Privacy Policy you must be at least 12yr. old to play this game.
Click here to Download the Beta Version from TapTap
Stay tuned with Mobile Mode gaming for the latest Mobile Gaming News & Updates!