Hello Call of Duty Mobile Players, We hope you must have already heard about the news of Call of Duty Mobile Beta Version Coming to an End. If you haven't let us tell you that June 6th is going to be the last day of COD Mobile Beta version and after that it will be removed and all the data of the players will be deleted, the same has been officially announced by Activision via a In-Game Message.
So What does this means for the Future of the game? Well E3 (Electronic Entertainment Expo), which is considered as the biggest gaming exhibition in the world is going to happen in Los Angeles from 11th June to 14th June 2019. And going by the rumors it is stated that Call of Duty Mobile Might be globally launched at this event.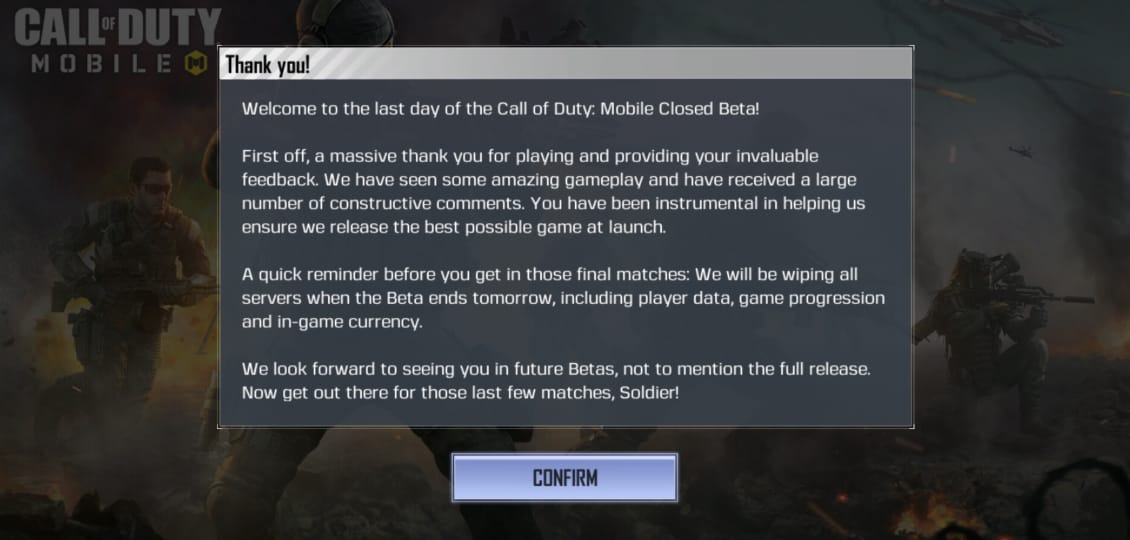 Also Read : Best Loot Locations in Call of Duty Mobile
Further Call of Duty franchise also have a full panel at this event where they have promised to show what's in the store for Call of Duty Franchise this year. Also few weeks back it was also confirmed by various news sources that the Call of Duty Mobile game will be release in June 2019, so what could be a more suitable time for releasing Call of Duty Mobile?
What do you guys think about this? Do let us know in the comments sections below.