Free Fire has got a new event called 'Shoot The Wukong' that is live in the game between September 28, 2020, to October 4, 2020. In this event, you can grab some free gifts by finding Wukong, who has disguised himself as a bush. You need to Shoot the Wukong to win your prize.
Let's make things more clear. In this event, there are 8 items shown on the screen as you enter the event lobby. All the items have a price tag, which is the original price of the item. But whether you need to pay this price or not to get the item depends upon your luck.
To stand a chance to win an item for free, select your preferred item from 8 options. After that, you get to see two bushes. One of them contains the item you selected, and another one is blank. You have to shoot one of them just by tapping on the preferred bush.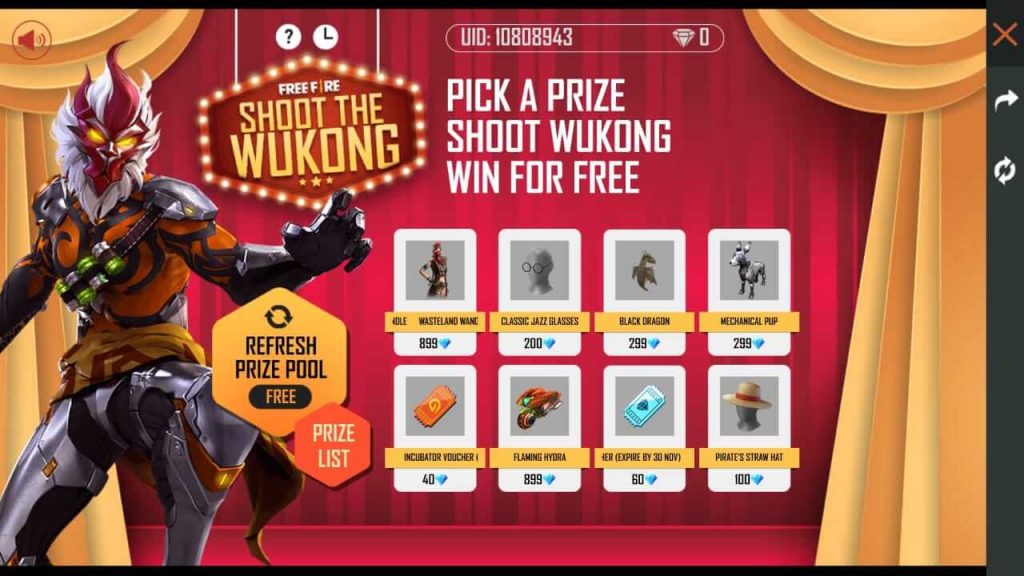 If you shoot the bush with containing the item, you will get that item completely for free. But if you shoot the blank bush, the item's original price will be deducted from your account.
Here keep in mind, you do not need to pay for shooting a bush, but you can shoot only if you have diamonds equivalent to the selected item's original price in your account. Because if you shoot the wrong bush, the diamonds automatically get deducted from your account.
So proceed for shooting only if you are ready to pay the original price in case you miss the right bush. I hope you got the Free Fire's concept of making you pay diamonds on the 50-50 chance.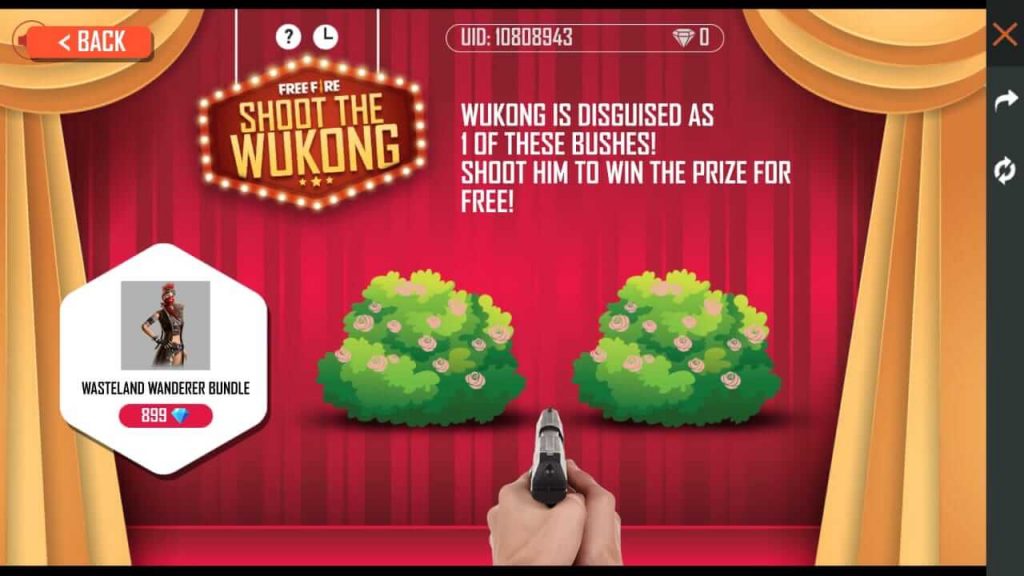 Also note, the 8 items shown on the screen are not the only items available in the event. You can see the complete prize pool by clicking the 'Prize List' button. To change the prizes, click on 'Refresh Prize Pool.' The first refresh is free, and it costs 10 diamonds if you again refresh without going through the shooting process.
---
If you think you can catch Wukong and expose his tricks, Come and shoot him now! That's if for this post. Stay tunes with MobileModeGaming for the latest Free Fire news & updates.