In our previous post, we have already told you about the best loadout for RUS-79U, but now we are here with the best and most aggressive loadout for QQ9, which will help improve your game and lead you to your victory. This loadout is best for aggressive SMG players who like to slay and dominate the other players to a whole different level.
QQ9: Slaying Attachments Loadout:
This is the best and super aggressive loadout for QQ9, as the movement speed is increased to its max, and ADS speed is improved, which will help you to open your scope quickly. Also, with the new laser sight, your accuracy and ASD speed both have been improved, and with the new muzzle compensator, the recoil (both vertically and horizontally) has been reduced, and now you can control it very smoothly. This loadout has also increased your mag size as now it has been increased to 45 Bullets.
Muzzle

: OWC Light Compensator

Stock

: No Stock

Laser

: OWC Laser- Tactical

Ammunition

: 45 Round Extended Mag

Rear Grip

: Stippled Rear Grip Tape / Rubberized Grip Tape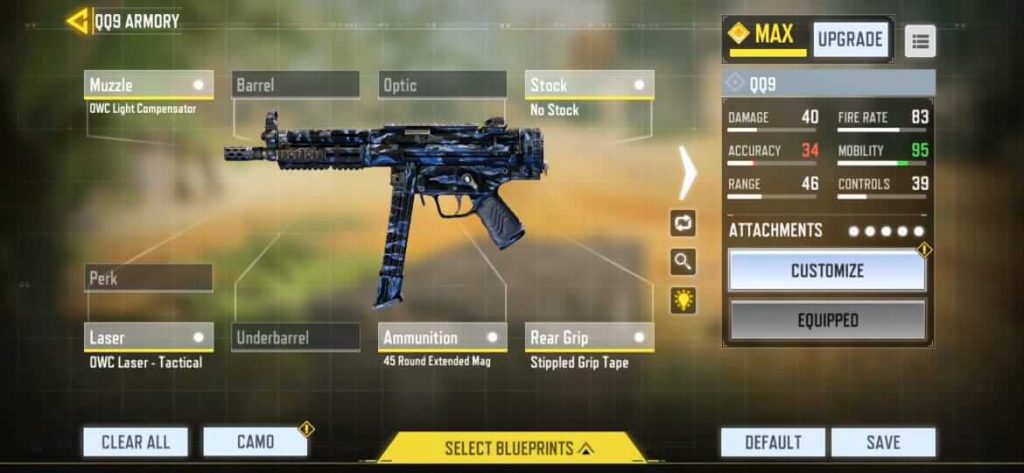 Disadvantage of this Loadout:
Being an SMG, it is obviously not good for long-range fights as the damage is decreased, and the recoil also goes out of hand in the long-range. Other then long-range, it is a very overpowered weapon for short and medium-range flights.
Overall Class for this Loadout: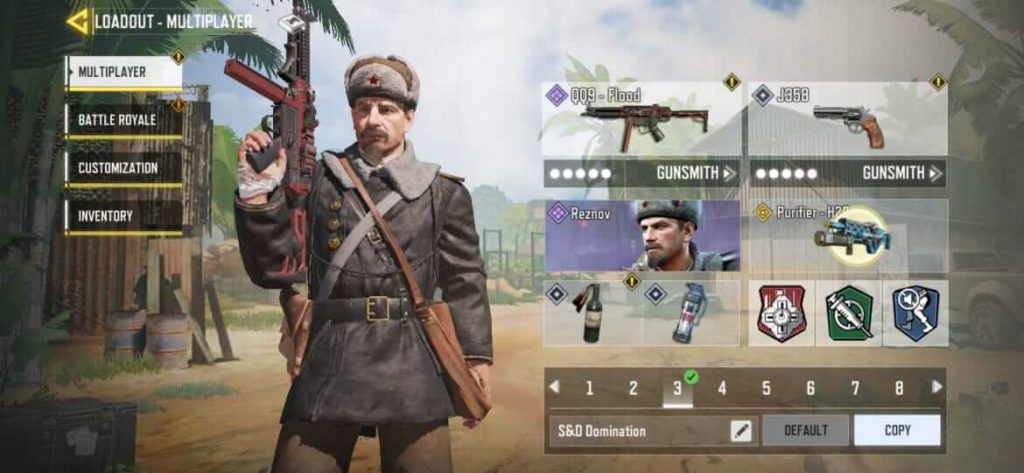 In this class, we have used 2 perks only for health regeneration, as usually SMG players like to play in close combat fights and are the ones who like to play the game very rush, and they don't have enough time to increase their Health. So these 2 perks will help them to increase there Health quickly and make them ready almost immediately to engage in the fights again.
---
So that's it for this post. Stay tuned with MobileModeGaming for all the latest COD Mobile news and updates. And do let us know in the comment section if you have any suggestions for these loadouts, and you can also mention any other gun for which you want an amazing gunsmith loadout.