Gacraze has released its new mobile game Three Kingdom: Raja Choas, which is a story of three kingdoms in which you will play to conquer them all. This game is now available for both Android and iOS devices.
It is a game story where you will re-live the chaos history of the Three Kingdoms with hundreds of cities, and you will recruit the most potent heroes such as Guan Yu, Lu Bu, and Zhuge Liang to conquer the world. You can also upgrade your heroes to make them stronger.
In this game, you will build your own City, recruit Heroes and Soldiers, Research and Study Technologies, and use your intelligence to become the most powerful Lord in the world.
Form your own Guild and battle along with your Guild members to occupy all the cities, and you can also collect tax from the conquered cities every day. Also, to end this Choas, you have to get hold of Capital City "Luo Yang" and be the new King.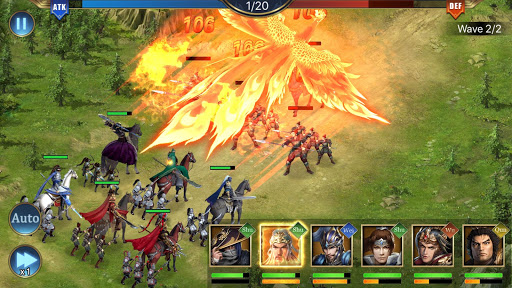 So are your ready to end the Choas and bring peace and justice to the world, then go and download this game now via Google Play or Apple Appstore.