Smash Legends is an upcoming PvP fighting game which is currently running Beta tests only for iOS. It is published by LINE Games, a branch of the South Korean messenger service of LINE and developed by 5minilab. The game is scheduled to release in 2021.
The "Community Group Test" will run for a week until May 18. Check out their official page for more info on how to get the beta access on iOS. Smash Legends will release for iOS, Android, and PC with cross-platforming support. Get a glimpse of the official unlisted gameplay trailer below.
About Smash Legends
Smash Legends seems to be inspired by Nintendo's hit fighting series of Super Smash Bros from its first glance. However, it is not going to be just a blatant rip-off of the classic series as the gameplay hints at many unique features of its own. We often see mobile games ripping off major console titles resulting in major quality issues, but Smash Legends seems to take a different route.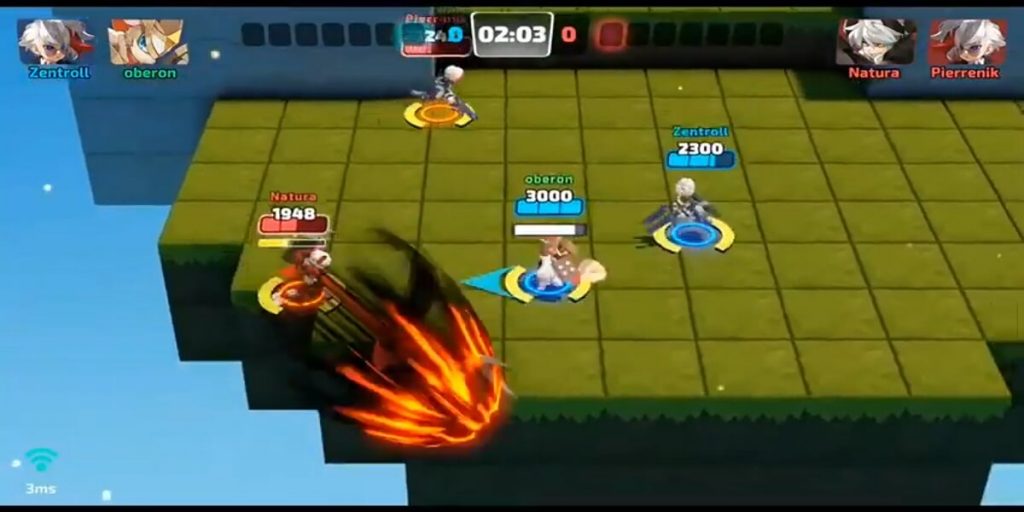 There will be 3-minute battles where players win by knocking their opponents out of the arena, which is the main feature of Super Smash Bros series. Subsequently, the game will implement easier controls that are suitable for mobile gaming and also have original anime-styled 3D character designs in its roster.
The combat looks as flashy as Super Smash Bros but the hit percentage value is represented with what looks like a health bar system. The more you deplete the health of your opponents, the more chances of knocking them out of the arena.
One of the most interesting elements as seen from the gameplay is the perspective of the arena battles. Instead of a 2-dimensional movement on linear platforms seen in the Super Smash Bros, Smash Legends has a 3-dimensional action. It will be interesting to see how that works out.
Smash Legends will allow up to 6 players in a 3v3 multiplayer. The gameplay also hints at 2v2 with different modes like Team Deathmatch and Capture Point which is available in the beta access.
Smash Legends will release globally for android and iOS in 2021.
Also Read: SpongeBob: Krusty Cook-Off Finally Gets Released