Super Evil Megacorp, the face behind Vainglory, is all set to expand its universe. Recently they announced their new mobile game studio 'Bazooka Tango,' which has already raised $2.5 Million in funding. This new studio has announced its debut game titled 'Vainglory All Stars'. And if you are excited to know more about this upcoming game, then you are at the right place, because today in this post, we are going to share with you everything you need to know about Vainglory All stars. So let's Begin:
What is Vainglory All Stars?
Vainglory All stars is an upcoming title of Bazooka Tango designed exclusively for android and iOS devices. The game is a 3v3 brawler similar to Brawl stars by supercell. Vainglory all stars is set up in the Vainglory universe that millions of players already love, so if you are a fan of vainglory, you will enjoy the game more than others for sure.
Who is Developing Vainglory All Stars?
As mentioned above, Bazooka Tango will be both developing and publishing Vainglory All Stars. It is a new mobile gaming company set by Super Evil Megacorp, the owners of Vainglory.
Bazooka Tango is a start-up founded by Stephen Sherman (popular as CaptainNeato) and Bo Daly(Nansen), both of which were also the Co-founder of Super Evil Megacorp, before leaving it last year. The start-up was able to secure $2.5 million in funding, which is further helping in executing the plans regarding Vainglory All stars. The start-up currently has an 11 member team; each of them has massive experience and worked in companies like Electronic Arts, Riot Games, etc.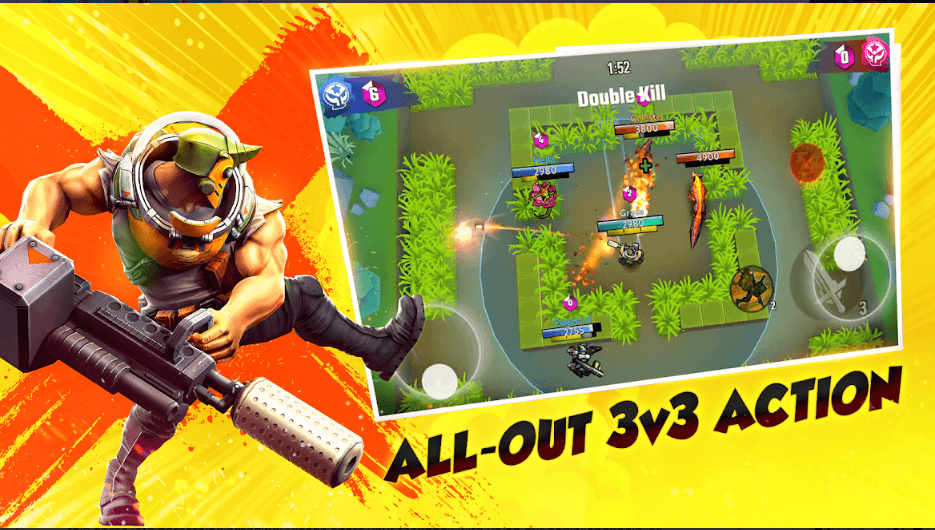 When Will Vainglory All Stars Release?
The beta version of Vainglory All-Stars has already released in Brazil on Android, so if you are residing in Brazil, you can simply go to the playstore and download the game right away. However, talking of global release, the game is expected to launch by the end of this year. Make sure to Pre-Register yourself via the official website of the game so that once it's available, you get notified.
---
Also Read: Developers of Vainglory Announced a New Team-based Shooter Game 'Catalyst Black'