The rumors of PUBG Mobile getting a Ranked Team Deathmatch mode was going on since 2019. But it has come as an absolute surprise and starting from today a new game mode has been added to PUBG Mobile and it's called Ranked Arena.
What is Ranked Arena Mode? It's pretty much the same as Arena mode. The two main difference is that firstly Arena is for fun and in Ranked Area you will gain and lose rank points. But don't worry, Ranked Arena will not affect your classic rank. It will have a separate rank system.
Secondly, in Ranked Arena, you will not be able to choose what precisely you want to play like 'Team Deathmatch,' 'Ássault' or 'Domination.' The match type will be set to random, and you should be ready for anything.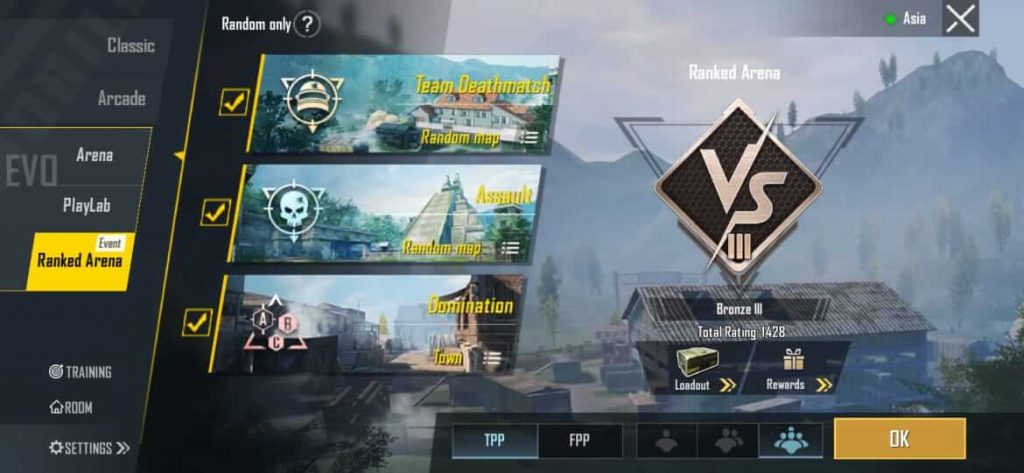 Just like in Classic Mode, players in PUBG Mobile Ranked area will start from Bronze V and move to Ace. There will be separate for ranking up in Ranked Arena mode. What's the best thing is that the Top 1000 Players in Ranked Arena will get a unique Title.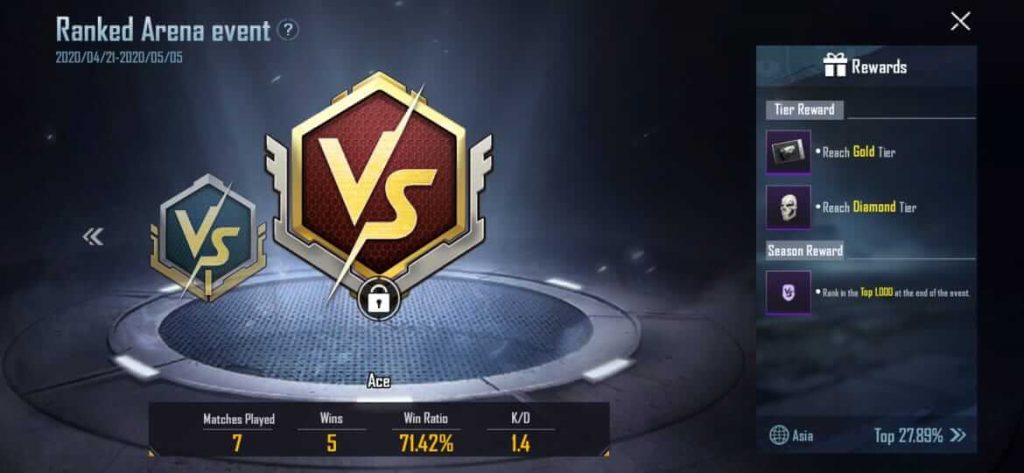 However, according to us, There was no need for Ranked Arena Mode in PUBG mobile. Arena is for fun and for quickly killing some time. It looks like PUBG Mobile is copying the mechanics of Call of Duty Mobile.
Also Read: PUBG Mobile To Get A New Character 'Andy' in Season 13
Anyways what do you think about Ranked Arena Mode, is it a good idea? Do let us know in the comments section below.