Square Enix reveals its mobile mystery project Nier Reincarnation's first gameplay. This is the first mobile game based on the popular Nier series. The game was announced as an RPG back on 29th March, 2020 with a teaser concept art video. Nier Reincarnation will be available for both Android and iOS devices. It will be a free-to-play game along with possible microtransactions for specific items.
The first gameplay seems highly identical to Square Enix's 2017 hit game Nier: Automata. Fans of this game can immediately spot the glaring similarities between the two. The trailer follows a young girl(possibly an android) and a tiny flying companion(known as Pods) as they gallop through some ancient ruins. They dart past the gate, leading to a beautiful monument accompanied by waterfalls on both sides.
The grand score occurring in this trailer is very reminiscent of Nier: Automata's melancholy and consoling tone, which has been one of the most applauded aspects of this game. The only visible on-screen controls are the virtual analog stick. There has been no information with regard to its RPG elements and the fluid combat system, as seen in Nier: Automata.
The good graphics and vivid camera angles of this game hint towards a higher system requirement from the mobile devices. Getting a full-fledged Nier game on a mobile platform would be highly unlikely, given the various problems the Nier: Automata's PC port has been facing till this day.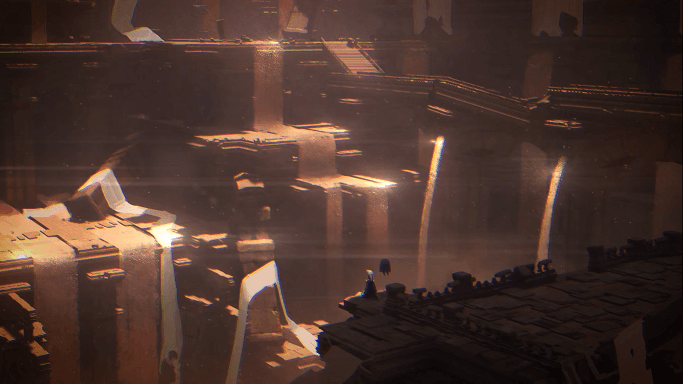 Very little is known about the story, as well as its occurrence in Nier's vast timeline of events. What's promising is that this game is being directed by Yoko Taro, who helmed Nier: Automata as well.
Nier Reincarnation is still in development, and a release date has not yet been set. Developed by Applibot, this free-to-play RPG is set to be released for both Android and iOS devices.
Stay tuned with us for more news and details about the game, or You can also follow the official website of the Nier Reincarnation.