OptiFlight is a calmer game but is equally stressful where you take on as a role of Air Traffic Controller and create different flight paths and make sure they reach to their destination. So if you are really interested in Aviation and stuff this might be the game for you.
If you look at the aesthetics of the game it looks really simple with bunch of different colored lines spread across various countries. Your job is to make sure that a successful path is created for a particular flight and schedule it in such a way that no other flight should intersect with each other because you don't want to do that and you care for the people on board.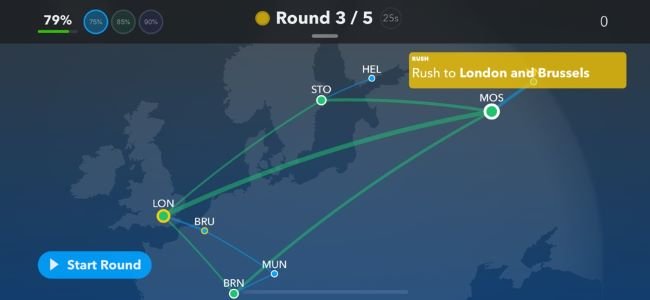 It might look very easy by simply drawing the lines across the map but it is not because while scheduling the flights you need to consider the weather conditions and make sure that the skies are safe for the flight to takeoff. You can even test out your ATC skills in certain real-life events such as the Olympics which means a lot of flights to schedule. There's no update on what other events will be included but you can expect World Cup or even the Super Bowl.
OptiFlight will have over 80 levels across US and Europe and many more will be added in the future. It is scheduled to land on App Store on 18th March.
Stay tuned with Mobile Mode Gaming (MMG) for the latest Mobile Gaming News & Updates!