Quadracade is a unique arcade title from Kikixel Studios where you get to play four games at once which will test your reflexes and multitasking skills. The game is already available for Android and is now available to pre-order for iOS devices.
There are over 30 different games which are inspired from various retro arcade titles such as Space Invaders, Punchout and Paperboy. Losing in any one of the game means game over in other three games too, so you need to be quick in making decisions and reacting. Swap out new games when you are low on your lives to stay alive in the game.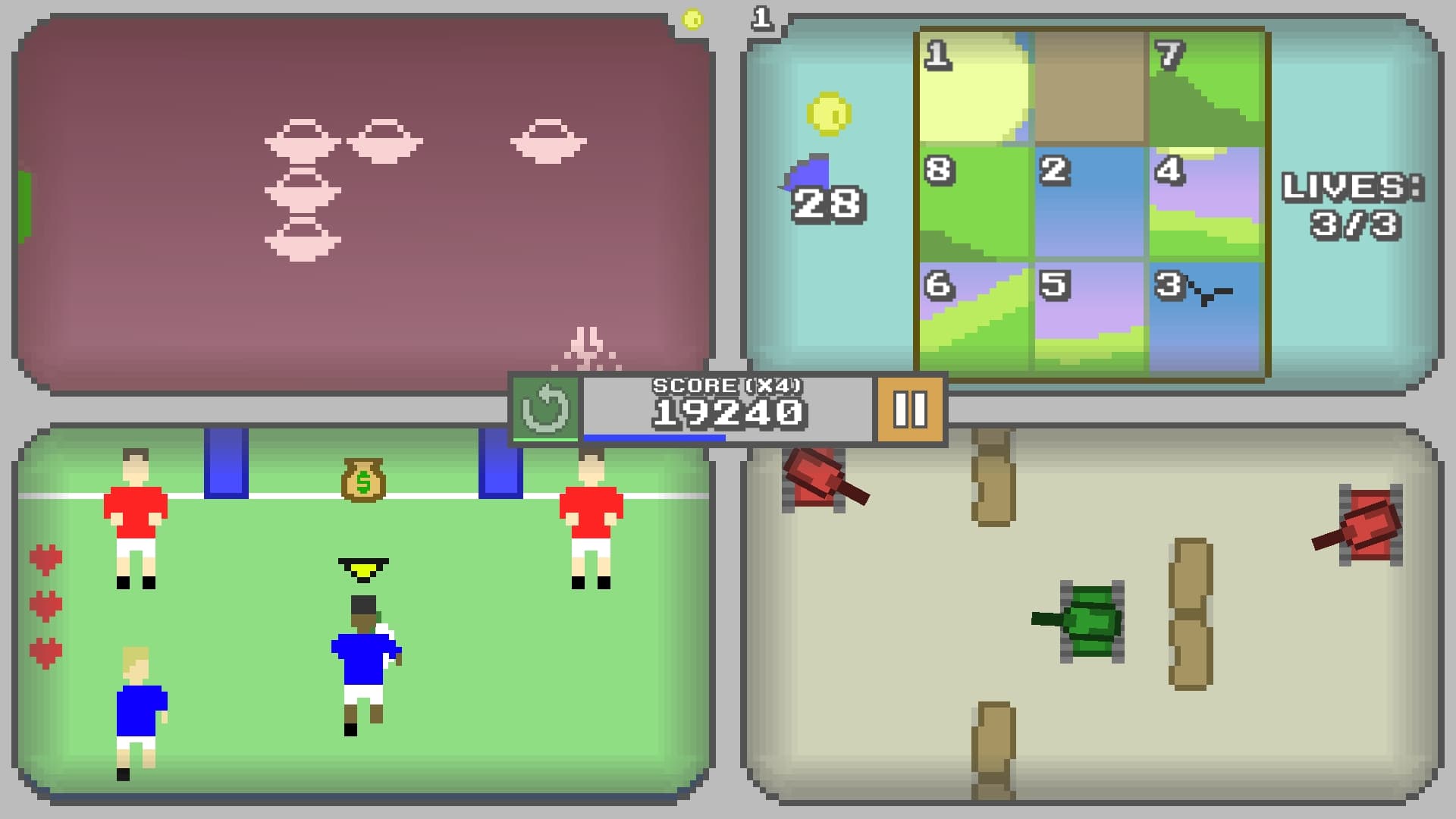 Collect various power ups like the ones which will slow down the game and other which will help in boosting your highscores. Compete with other players in leaderboard to get the highest score by mastering your multi-tasking skills. You can even collect coins within the game to buy more cartridges from the shop. More games will be added in the future which will keep the game fresh.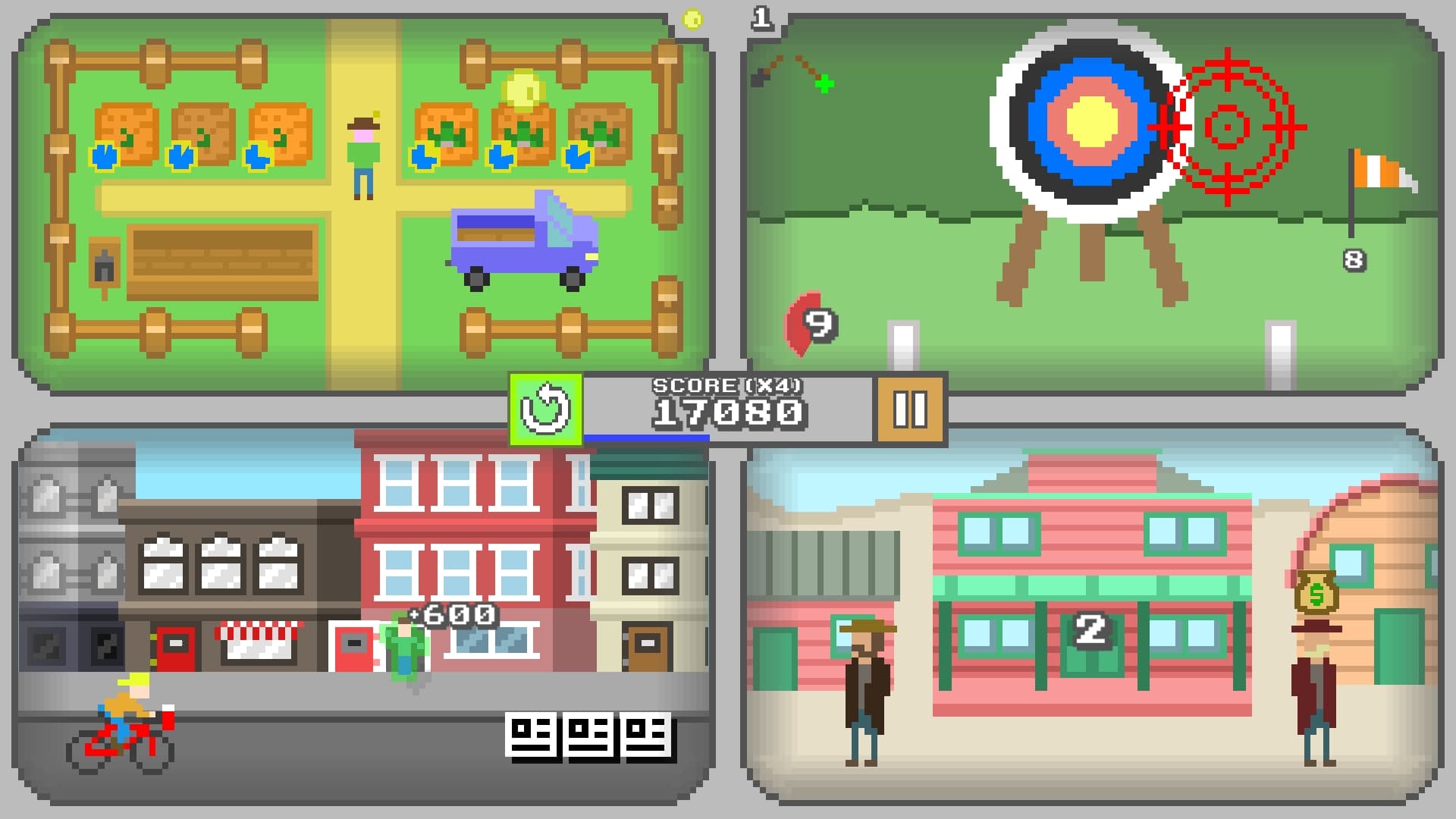 Quadracade is a free-to-play title now available on Play Store and pre-order now on App Store
Stay tuned with Mobile Mode Gaming (MMG) for the latest Mobile Gaming News & Updates!