When Hero Emblems landed four years ago, it immediately became one of the best games by HeatPot games. The original Hero Emblems was a match-3 RPG with adorable characters and exciting story and beautiful gameplay, but it was a premium title with no in-app purchases.
The above video shows new stages, various monsters, and skills effects. In addition to this, there will be two new features, including the Passive Ability of heroes and the Avoiding Debuffs ability by accessories. Last January, the developer released another video showing boss fights and various cutscenes.
The game, however, is not ready yet, but it is good to know that the project is still on, and we can get a glimpse of what the sequel will be when it is released, and we can hope that it will be as good as the earlier version.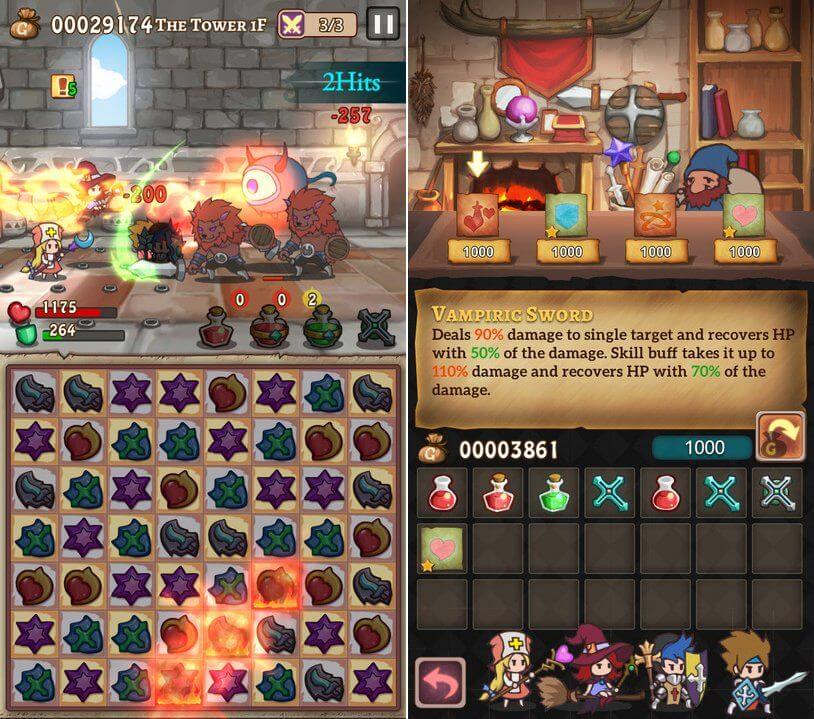 If you are not familiar with Hero Emblems, Hero Emblems is a JRPG, which is a mashup of side-scrolling and match-3 features. Set in the middle-ages fantasy world of sword-fighting and wizardry, it is an adventure of 4 brave warriors who wield different emblem powers and their attempts to stop the re-awakening of the God of Evil.
Check out Hero Emblems on App Store for iOS devices.
Also Read: 10 Best Upcoming Mobile Games of 2020 You Should Keep An Eye On
Stay tuned with Mobile Mode Gaming (MMG) for the latest Mobile Gaming News & Updates!