Miden Tower is a fantasy RPG with a compelling and dramatic story from Kemco with retro-styled theme and anime characters which is available on both Android and iOS platforms.
The game starts off when Alroval Empire attacks the Miden Tower and the mages there protecting the tower area stuck inside their houses surrounded by the Alvoral army. This leads to a war in reclaiming the lost tower back. During the invasion, a man named Valen lost his loved ones, and now he is filled with revenge to kill the Imperial soldiers.
Valen is also accompanied by a mage called Leila, who has an intention of her own, which she wants to achieve through him and that he doesn't lose himself in this mad hunt. The heroine is an actual wall that provides support to the main characters by merging with walls or acting as a windbreaker if needed.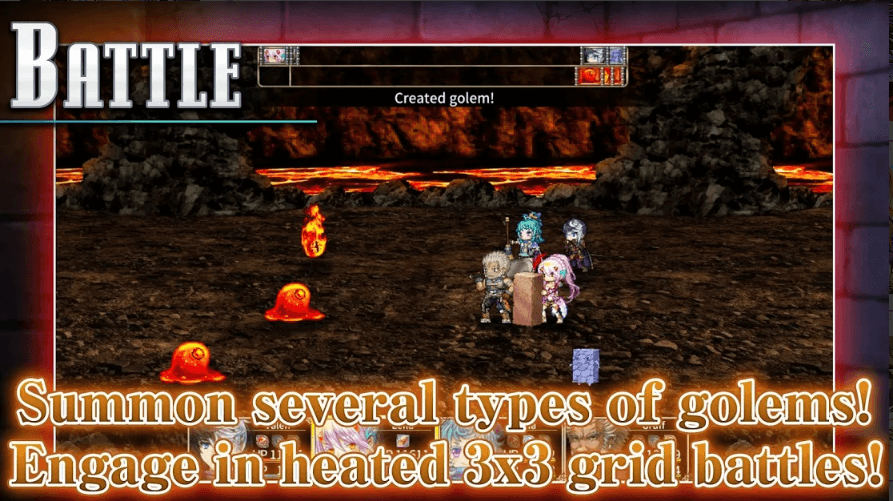 Players will be engaged in 3v3 grid battles by using skills with different effects or by summoning golems to take down your foes. Collect over 100 passive skills to make your characters stronger. Miden Tower also has controller support, so if you like playing games that way and touch controls are always there.
Also Read: 10 Best Upcoming Mobile Games of 2020 You Should Keep An Eye On
Miden Tower is a premium title available to download from Google Play Store and iOS App Store.
Stay tuned with Mobile Mode Gaming (MMG) for the latest Mobile gaming news and updates!