Simulacra 2 is a found-phone horror game and the sequel to its hit original 'Simulacra'. This game revolves around the death of an influencer where you play as a detective try to unfold the events by gathering evidence through her phone.
Maya is an upcoming influencer who has been mysteriously found dead, and her phone, which happens to be the primary evidence has been intentionally wiped. Now being a detective, you have to search her phone messages, social media, videos and find out what exactly happened to her. Was it a cold-blooded murder or just an unfortunate accident.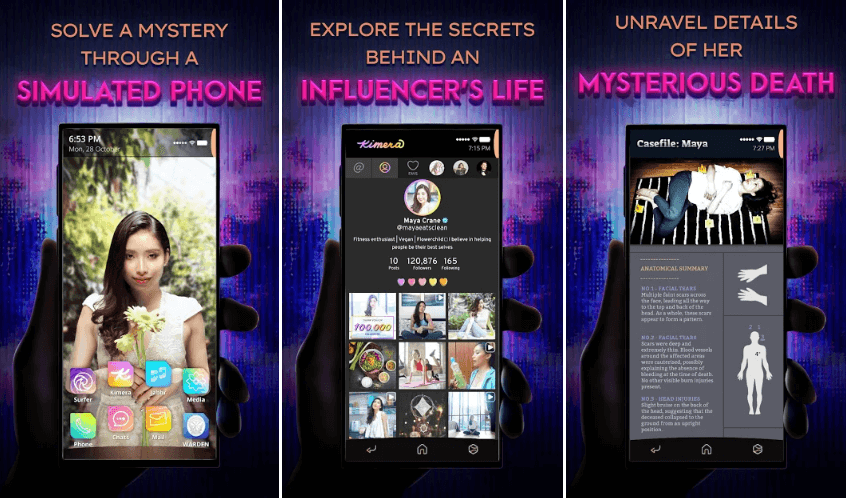 You will also be assisted by WARDEN; a police AI software which is capable of restoring phone's deleted files. The game also features an expanded non-linear narrative with more than dozens of possible outcomes. It also has a live-action cast with an original soundtrack.
To find out what happened with Maya head over to iOS App Store and Google Play Store and unravel the mystery.
Stay tuned with Mobile Mode Gaming (MMG) for the latest Mobile gaming news and updates!