In our earlier post, we told you about the release of OVERDOX in the selected countries, and now we are glad to announce that today on 8th November, 2019 OVERDOX has been globally released by Haegin. This is a sophomore action game in which players are transported to a dystopian backdrop set in the future. The rounds in the game usually last for 5 minutes, in which 12 players face each other in a strategic and complex battle arena.
The unique feature which OVERDOX offers to the players in the genre is, the game is entirely played in the close-quarter melee combat. In order to survive the onslaught of monsters and the danger posed by the opponents, you need to master the use of attack, parry, and dash. There are various buffs, debuffs and other items available in the game which can be activated to take advantage.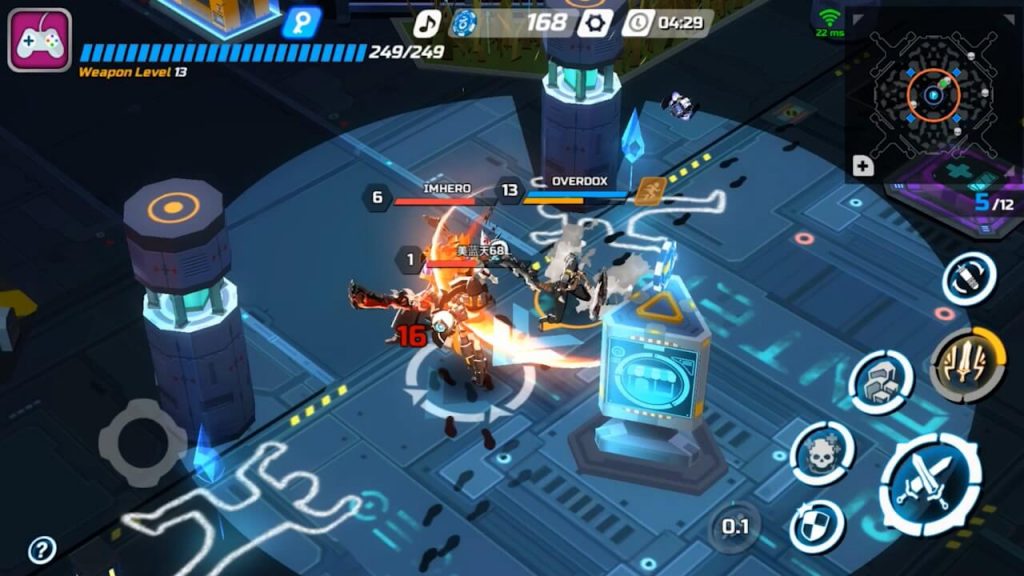 OVERDOX also has unique character customization with bonuses activated for completing weapon and armor sets. There are drones in the game which follow you around the arena and provides you their unique perks. Currently, the game is available in English, Spanish, Chinese (Simplified/Traditional), Indonesian, Japanese, and Korean languages. The developers have assured that more new languages and features will be introduced in future updates. OVERDOX is available to download on both Google Playstore and iOS Appstore.