Junglee Rummy​ is a mobile game where you get to play online and participate in free rummy games and tournaments. The app lets you enjoy online rummy games on India's most trusted rummy platform and provides you with an ultimate rummy experience. Thanks to Junglee Rummy, now you can play the popular Indian card game online anytime, anywhere.
If you like card games such as teen patti, poker, and blackjack, you will definitely love the game of rummy. Indian Rummy (wrongly spelled rumi, ramee, remy, and rammy by some people) is played by 2 to 6 players, and each player is dealt 13 cards. Two decks of 52 cards each (104 cards) plus 4 Jokers are used to play the online card game of Indian Rummy.
With hundreds of rummy tables to play at, the Junglee Rummy free app provides you with an opportunity to play free card games with your family, friends or any players on the platform. If you enjoy playing fun Indian games like rummy online on your mobile, download the Junglee Rummy app and have an absolutely awesome online gaming experience. Move beyond teen patti and action games and enjoy the thrill of Indian Rummy.
Honestly, as soon as I downloaded the game, I was hooked to it and started playing for hours together. The developers have done a really good job of taking a game connected to our roots to the mobile platform while retaining the essence of the game.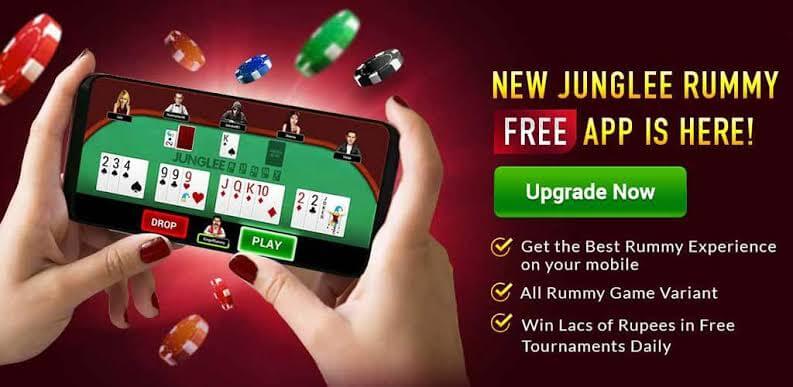 Overall the game has a really neat user interface that anyone can use easily. It's very easy to sign up, and the app takes you straight to the game. No interruptions or ads. It is a great app that successfully serves its purpose. 
Player pairing is smooth as there are thousands of people playing the game at any time. The gameplay has no unnecessary animations, so you can enjoy this game even on the lowest-end devices without any problems. Since this game requires the transfer of minimal objects like cards, the data used by your mobile is also very small in amount, so it works with even small data packages.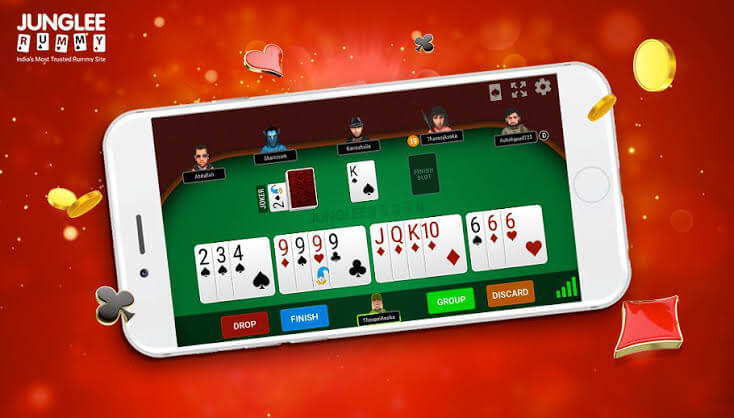 One feature that I really love is that you can reload chips and as many times as you like, unlike many other games where you have to spend real money to buy chips if you lose all your chips.
To conclude I have had a really great experience with this game. The only thing lacking in the game is that there is no tutorial where you can learn to play the game if you don't already know how to play rummy; you have to rely on other sources to learn the game. Other than that, it's a very enjoyable game that I would recommend playing if you enjoy card games.
Download Junglee Rummy app from Google Playstore or Apple Appstore and enjoy unlimited gaming.