In our earlier post, we told you about the release date of TokoToko on iOS. And now the time has come and Kalank has released its mobile Augmented Reality (AR) game 'TokoToko' for iOS devices, and for Android devices you will have to wait till next year. In this game, you solve the puzzles by drawing objects on the paper and the game's character will interact with them. So instead of writing, now you will be drawing the solutions. You can download TokoToko from the link given at the end of this post. Before that have a look at the TokoToko trailer below.
The characters of the TokoToko are all creative artist types with different personalities and are called TokoTokos. The game offers to you the characters like Hako the cat, Azuko the lion, etc. The TokoTokos are trapped in a Writer's Block and by drawing you are helping them out in escaping. The art style of these characters is inspired by stop-motion and clay.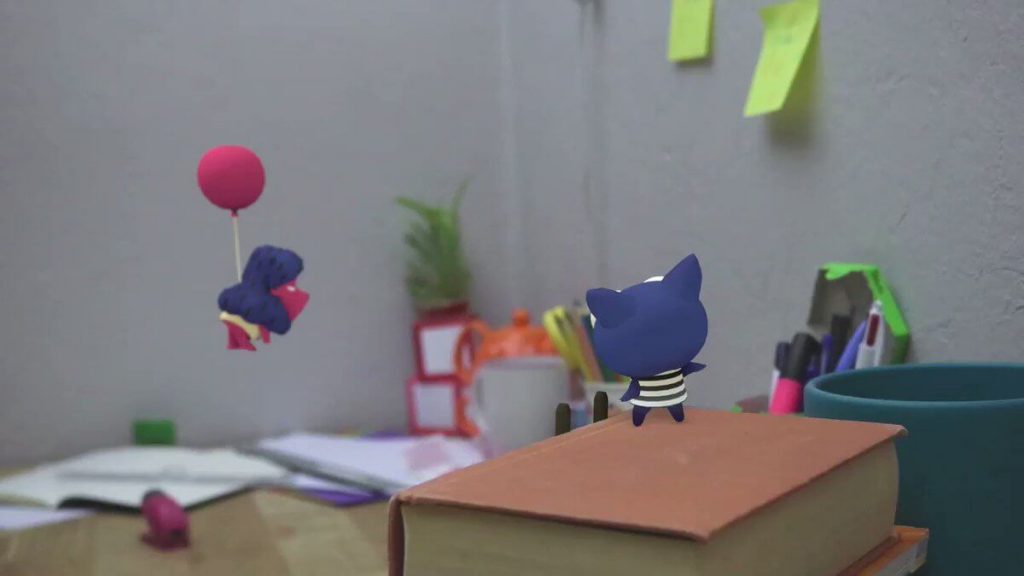 TokoToko has three episodes, the first episode is available to buy right now. And if you buy the first episode, then you will get the second and third episode absolutely for free which will also include the new characters, new environments and a sandbox mode. Get ready for entering into a new world and buy TokoToko from the link given below for £2.99 or $2.99.
Stay tuned with Mobile Mode Gaming (MMG) for the latest Mobile Gaming News & Updates!