Hello Mobile Gamers, Auer Media & Entertainment has started raking pre-registrations of its mobile game 'Sacred Sword Princesses' on Android devices. In this game, you have to save Midgardia from its impending doom by training your vessels, binding them to your will, and unlocking the sacred force hidden inside them. You can pre-register for Sacred Sword Princesses from the link given at the end of this post. Before that have a look at Sacred Sword Princesses gameplay below.
In Sacred Sword Princesses, the ambitious Mistress of the Night is trying to destroy the kingdom of Midgardia. This is a magnificent land that has been created by the Moon Goddess Mani on which only the women inhabit. The Goddess has summoned you to protect the virgin land. You need to defeat the legion of the Beast and liberate this world together with the vessels of the Goddess Mani to save the kingdom.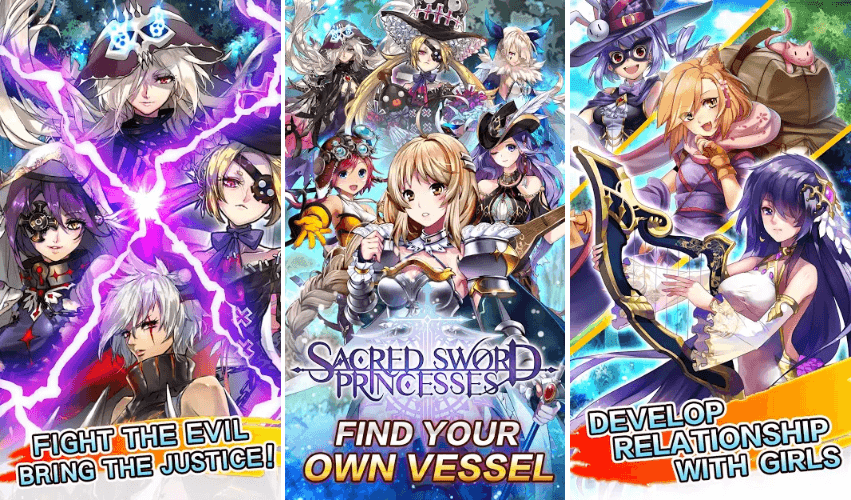 In Sacred Sword Princesses, there are more than 30 collectible Live 2D characters that offer to you the 3D gameplay. You need to pick and create the perfect possible combination to enjoy the more than 50 hours of gameplay and storyline. There are PvP and Co-op battles available in which you can customize your team and forge equipment. Get yourself ready for Powerful antagonists & Empresses!
Stay tuned with Mobile Mode Gaming (MMG) for the latest Mobile Gaming News & Updates!