Hello Mobile Gamers, Wanda Cinemas Games has released its new mobile strategy Role-Playing Game (RPG) 'Harbingers – Last Survival' for Android devices. In this game, the civilization has been lost because of the zombies, Now the harbingers from different eras have gathered by the call of destiny to save the world. You can download Harbingers – Last Survival from the link given at the end of this post. Before that have a look of Harbingers – Last Survival trailer below.
In Harbingers – Last Survival, there are more than 100 heroes available with a distinct personality and unique style. You will definitely want to join them in a fight with exquisite 2D painting and expressive 3D action model. In the starting stages of the game, you get 30 times free to draw which means 300 times opportunity for you to win the card. The best thing about the game is, you can play it even if you are offline, you can search the occupied areas to find the gears and resources, and as soon as you get to come online the rewards will be added immediately, and by using them you can upgrade the characters and gear.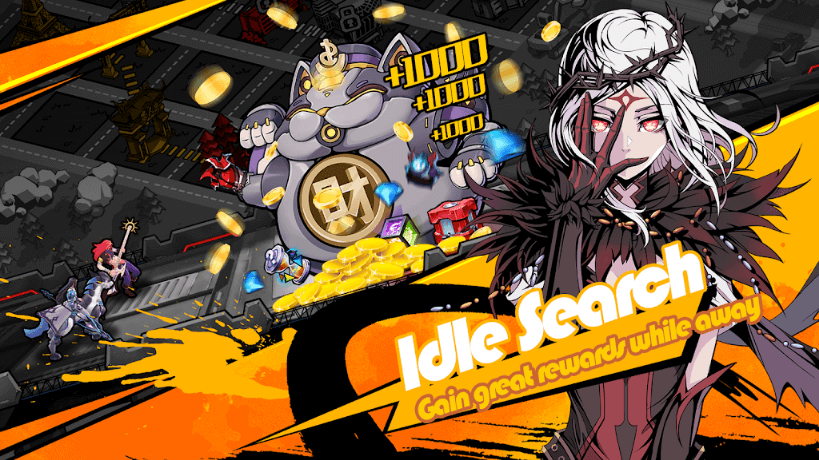 In Harbingers – Last Survival, you need to send different teams by considering the characteristics of the opponent, there are four camps which can be combined with various harbingers' strategy combinations: lighting the skills of the astrolabe, gear-specific weapons, and constantly upgrading the harbingers. There are various battleships like Attack type, defensive type, etc. which can provide different attribute bonuses to heroes. So get ready to experience this adventure at your own and download Harbingers – Last Survival from the link given below.
Click here to Download Harbingers – Last Survival
Stay tuned with Mobile Mode Gaming (MMG) for the latest Mobile Gaming News & Updates!