Hello Mobile Gamers, Soda Dungeon is a turn-based Role-Playing Game (RPG) which was released for PC in 2015 and attracted over 1 million downloads. The developers have announced that the sequel of this is going to be 'Soda Dungeon 2' which will be released on both Android and iOS devices in next year, the exact date is not known to us. Have a look of Soda Dungeon 2 trailer below.
Soda Dungeon 2 begins in a tavern where instead soda is being sold instead of booze, which is incredibly good. This tavern lies close to a huge dungeon, so it has become a place to do rest for the heroes while enjoying soda. Now you will recruit these heroes to fight various enemies and to explore the dungeon. Talking about varieties of enemies, you could go from stomping weird cupcake fairies to getting stomped yourself by a towering dragon in an instant. This game has a turn-based RPG battle system as mentioned above but it also offers to you an autoplay option for the players who prefer laid back experience.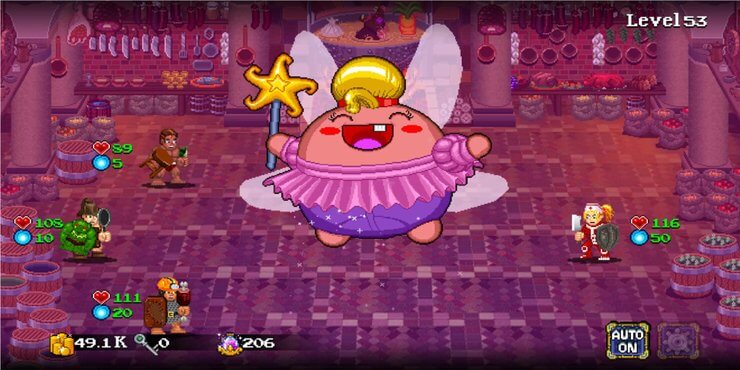 By getting the victory in Soda Dungeon 2, you earn gold which you can use to upgrade your tavern which will result in upgrading more heroes and you can upgrade the buildings in your town to get better gear. Even if you have enabled autoplay, you still have some control over how your party fight by customizing their AI. You will still get the loot even if you are not playing. By comparing it to the original one, we can expect it to be a free-to-play game with IAPs included.
Also Read: Top 3 Biggest Mobile Games Launched in 2019
Stay tuned with Mobile Mode Gaming (MMG) for the latest Mobile Gaming News & Updates!