If you are a huge Mega Man Fan, then your wait for MEGA MAN X DiVE is just about to end. The Early Acess version of MEGA MAN X DiVE is now released and it is now available to download via Google Playstore.
To all the players who Pre-Registered for the Closed Beta Version of MEGA MAN X DiVE then let us tell you that you would have received an E-mail from CAPCOM. Confirming your selection in CBT and a Unique Password should have been mailed to you, to download and play MEGA MAN X DiVE Closed Beta Version.

Players who have been selected for the Closed Beta Test of Mega Man X DiVE can simply Click Here and become the testers of the Mega Man X DiVE and Download the game via Google Playstore.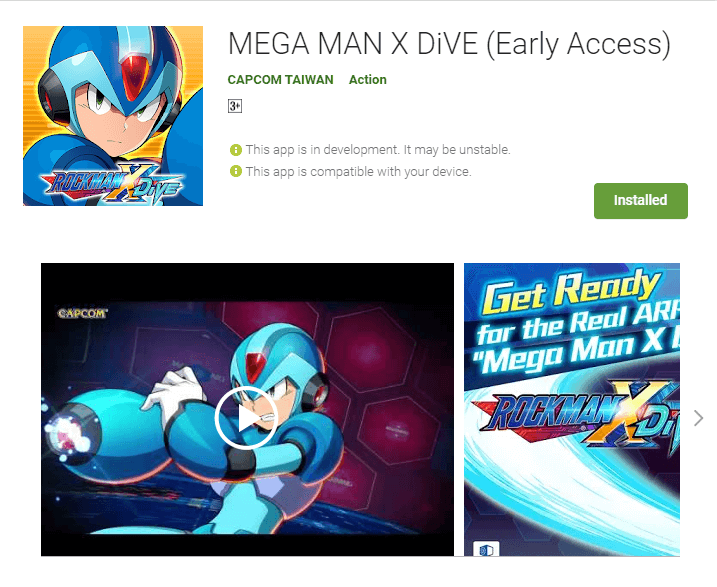 Note:
1. For now, you can only download the app, it will not work. Servers of Mega Man X DiVE Closes Beta Version will only start from 12th September 2019, (GMT+8) Onwards.
2. MEGA MAN X DiVE Beta Version will only be available to those players who registered for the Closed Beta Version, for others the game will not work.
Also Read: Everything You Need To Know About Mega Man X DiVE Beta Version
The Closed Beta Version of Mega Man X Dive will run from 12th September 2019 to 16th September 2019. All the participants of CBT will be awarded 'Element Metal' (the virtual currency of the game) which can be used when the game officially launches.
Mega Man X Dive CBT version will feature 8 Heroes, including X and Zero, other than this, there are going to be 3 game modes, namely: Co-op, PvP and Story Mode.