Yes, you heard it right. Recently the Chinese version Perfect World Mobile was launched in selected countries and now it's time for the Global Version of the Perfect World Mobile. The game received a positive response from the audience and it was downloaded around 2.6 million times within the first 12 hours of its release in China.
Perfect World Mobile is a 3D adventure and fantasy MMORPG which is developed by Perfect World Games and is known for its stunning environments, unique flight system, and rich characters customization.
Perfect World Mobile brings you the original game's innovative flight system which lets you explore the massive 60,000 Square kilometer area. The players will engage in epic battles across the vast continent.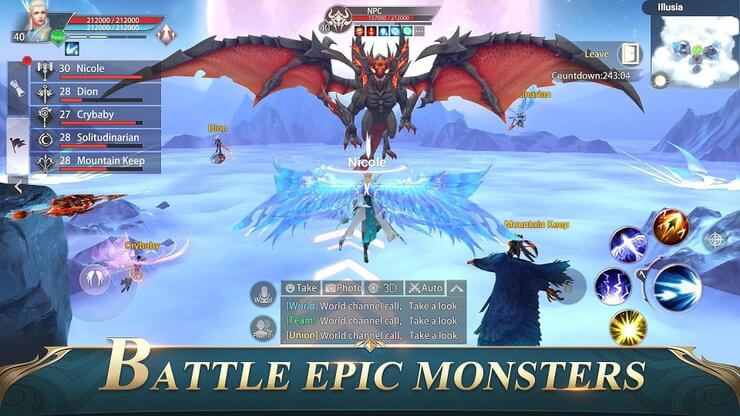 Perfect World Mobile English version is now officially available to Pre-Register on Google Playstore and iOS App Store and on the official website of the game. Talking about the release date- no release date for the Perfect World Mobile English Version has been announced yet.