Hello Call of Duty Mobile Gamers, So today, on 4th June 2019, The game went for a 4 Hour Maintenance break. The call of Duty Mobile game after this maintenance break received a new update. The game's version has changed to 1.0.2 and now the players will not be able to play the game on old version, & to continue playing it is compulsory to update the game.
Click Here to Download Call of Duty Mobile Version 1.0.2
Today in this post we are going to take a closer look at what new features and changes, which have been made to the Call of Duty Mobile Game in this new update version 1.0.2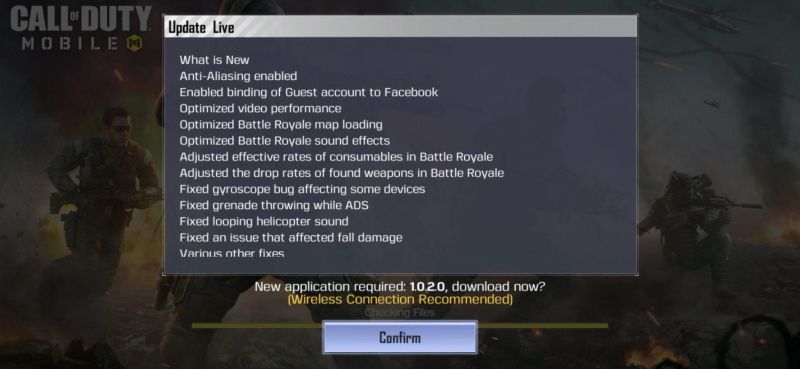 Here is the list of all Features & Changes that has been made in the new updated version 1.0.2 of Call of Duty Mobile.
Anti-Aliasing option is now available in the game settings
Now user can connect Guest account to Facebook
Optimized video performance
Optimized Battle Royale map loading
Optimized Battle Royale sound effects
Adjusted effective rates of consumables in Battle Royale
Changes in Loot drop rates
Fixed gyroscope bug affecting in some devices
Fixed grenade throwing while ADS
Fixed looping helicopter sound
Fixed a bug that causes fall damage
Various other fixes
So that it's for this posts, make sure to stay tuned with us for latest Call of Duty Mobile News & Updates.