Hello to all the Cyber Hunter Players, Another Major update in the Cyber Hunter Battle Royale Game has come, Haven't you checked it out yet? Don't worry, here is the complete in-detail list of all the new features and changes coming in the game in this Cyber Hunter Update of 15th May 2019.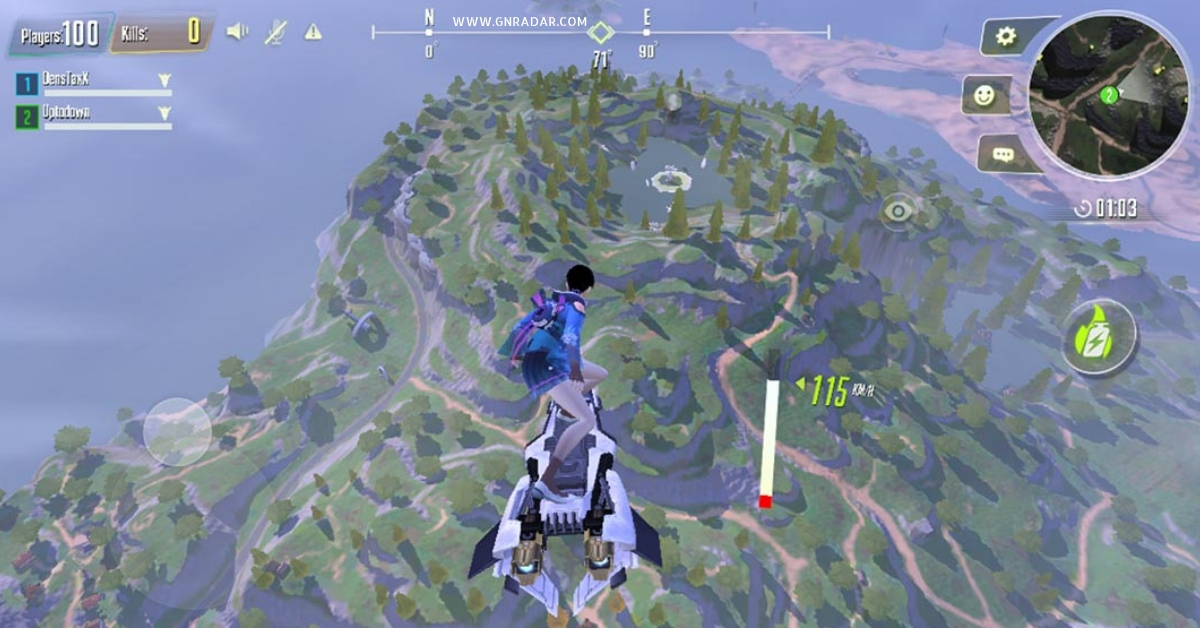 The Details of Cyber Hunter 15th May 2019 Update are as follows:
Dear Cyber Hunter Players,
To provide a more in-depth gaming experience and create a better combat environment, the game will be getting an update on 15th May 2019.
The In-Details update details are as follows:
Individualization
New Outfits and Vehicle Paints
– New Outfits: Dark Knight, Nighttime Shadow Butterfly and Sleepy Piggy are coming soon. To be gorgeous, valiant, casual or cute. You can be anyone you want.
– New Vehicle Paints: Pink Girl and Gift of Love make their debut. Speedster's roadster can be painted in Fantasy Pink or Tiffany Blue and take Wanderers to races on the roads of Dreamland.
Conveniently show off your style
Wanderers, you can change your deployed Hero and Skin in the Preparation Zone now.
– Added a results display. You can now review how you and your teammates did during the result phase and view your teammates' custom appearances.
– Added a customized display on the Statistics page.
Battle Adjustments
New revival mechanism has launched in the Cyber Era. "Don't give up before I do". This is the meaning of teammates.
– You can collect your teammate's bio data after they're KO'd and fix it at the map's data center to bring your teammate back to the battlefield.
– You must collect your teammate's bio data within 60 seconds after they're KO'd.
– The data center has a 10-second cool-down time. You also can't visit it until you're in the Safety Zone.
– This week only tested in Southeast Asian Server.
Meanwhile, 3x Scope and 6x Scope are now available. You will always find the right one to suit your tactics.
In addition, the ability to use sound to pinpoint an enemy's position has been upgraded. Now, if enemies throw grenades, climb or glide around, a pinpoint mark prompt will show up.
In addition, the Droid Skill – Flight Formula tail flame has also been enhanced. The jet is now much clearer.
New Events
Claim Free Supplies daily! Wanderers, you can now claim Supplies once per day for free. Elite, Legendary and Master, all for free. Don't miss out!
Lucky Draw has officially started. The current theme is Girly Pink. Make your pink dreams come true.
First Top-up Benefits returns anew. During the event, as long as you top up, you can get the permanent Classic Sentinel Paint – Golden Age, and also unlock 3-day Membership Benefits and artistic avatars. You can try out a new and exquisite Outfit!
Total Expenditure has launched. During the event, you can unlock Cute Dance and a limited-edition Vehicle Paint once you spend 120 Credits and 300 Credits respectively!
Feature Improvement
Added a comments guide feature for iOS. We're looking forward to your feedback and suggestions!
Improved the mailbox's attachment display order.
Added a Follow Us feature on the Lobby and Stats pages, and an Official Discord Link.
Now, you can invite your friends to become Wanderers via Facebook and Messenger. To use it, you must download the new update in App Store first.
Improved icon styles for Master Supplies Coupon and Elite Supplies Coupon.
Bug Fixes
Fixed a bug where the window reminder failed to pop up on time when Wanderers received V-Coins from their friends on the Friends page.
Fixed an error where the character's face was covered by the lobby broadcasts.