After coloring Dino in the 'Color Challenge,' its time to continue expressing your creative juices by drawing the Dino. Free Fire has got a new event called 'Draw A Dino' that is live between 4th to 10th August 2020. In this event, you need to draw a Dino to get various rewards available.
There are various rewards available in the event, including two grand prizes 'Taunting Dino Gloo Wall' and 'Denim Dino' suit. To get any of the rewards, you have to draw a Dino choosing the two options available as '1 Draw' and '5 Draws'. You can make 1 Draw for 20 diamonds, and 5 Draws for 90 diamonds.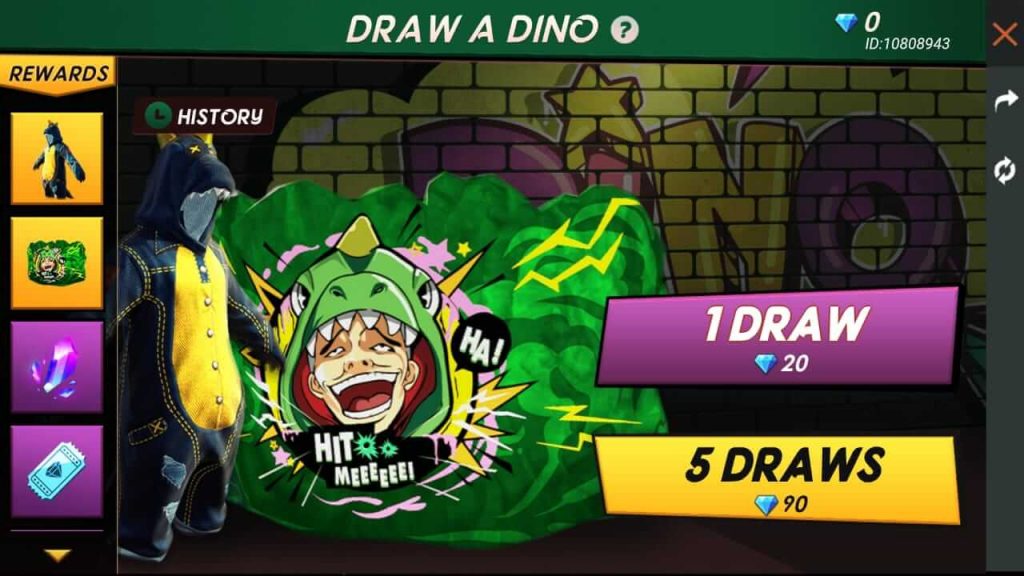 For each draw you make, you get a reward that can be a small prize or grand prize. The small rewards include Pet Food, Scan Playcard, Gun Boxes, etc. But it does not mean, if you choose five draws, you need to draw 5 times; you just draw 1 time, and you get 5 rewards.
After choosing any of the options available, a space with 'Please draw a Dino on this area' appears on your screen, you need to use your fingers to draw the Dino in the given space. With each draw you make, the 'Lucky Point' bar increases; the higher the bar, the higher your chances of getting the Denim Dino Suit.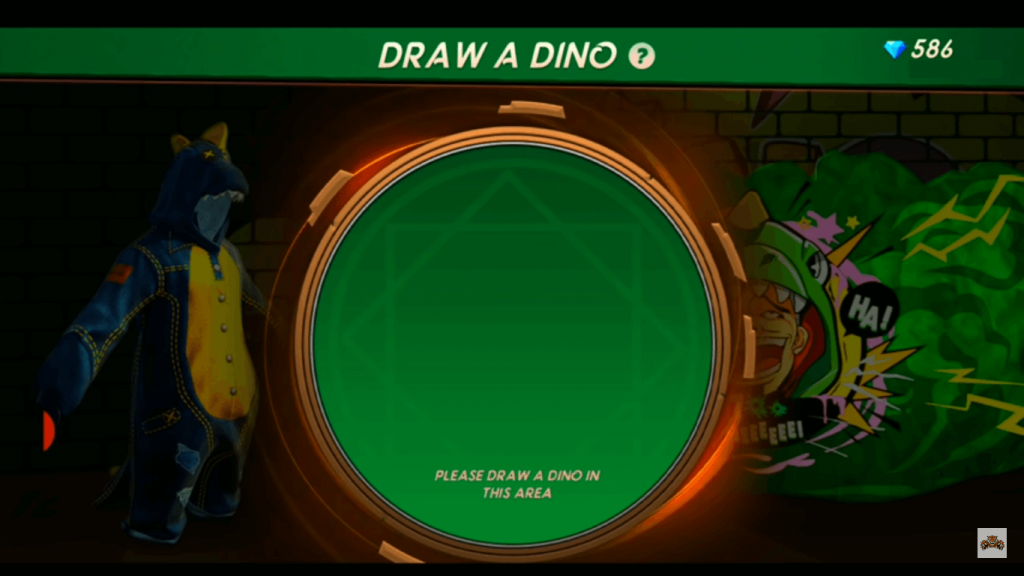 After getting one of the grand prizes, your lucky points will be reset. All the items you get in this event will go straight to your vault. If you get duplicate of already got/owned item, it will be converted into FF tokens.
Do You Really Need To Draw A Dino?
The answer to this question is NO! We tried this event by drawing many things, including Dino, and we reached the conclusion that there is no need to drawing any Dino in the given space.
You have to draw in the one go; if you remove your finger from the screen, the drawing gets submitted. You can draw anything you like, but it should be without removing your finger from the touch of your mobile phone. You get rewards for all the drawings.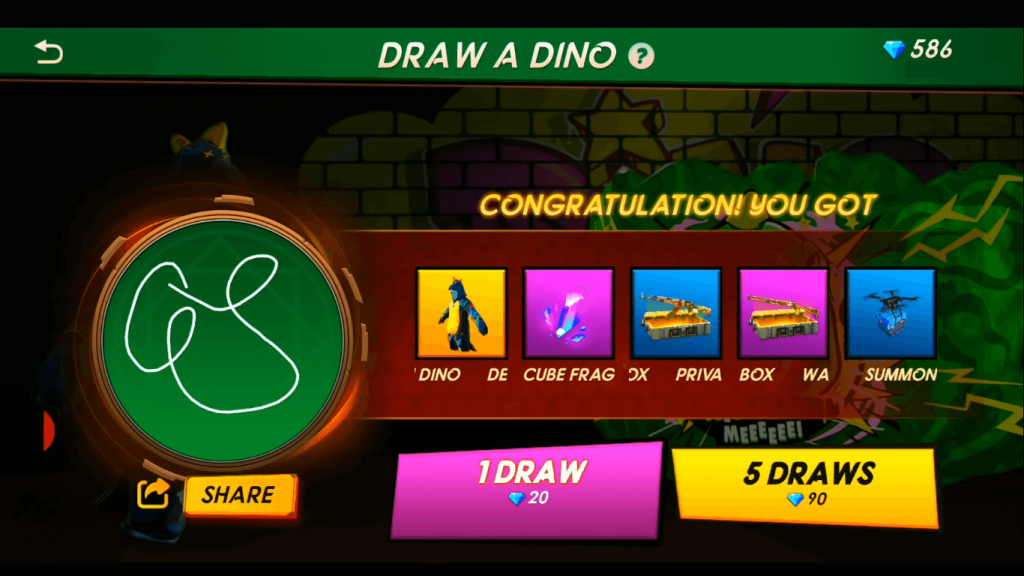 The system is not capable of detecting what we are drawing; even if you are drawing a single line, you will get a reward. If you fill your Lucky Points bar by making draws, you can even get a grand prize by making a dot only. It is just another event from developers to make you spend diamonds.
Also Read: How To Get Diamonds In Garena Free Fire
Stay tuned with Mobile Mode Gaming (MMG) for the latest Garena Free Fire News & Updates!