Free Fire has introduced a new event called 'Plinko' in the game that is live from 23rd June 2020 to 29th June 2020. In Free Fire Plinko Event, the players' favorite 'Arctic Blue' and 'Crimson Red' bundles are up for grab. In this event, all you have to do is Drop & Win.
To participate in the Free Fire Plinko Event, you have to buy balls that you get to drop got earning prizes. On the upper left side of the screen, you get the option to buy the balls. Buying one ball costs 25 diamonds, whereas you can buy 5 balls simultaneously at a cheaper rate of 110 diamonds.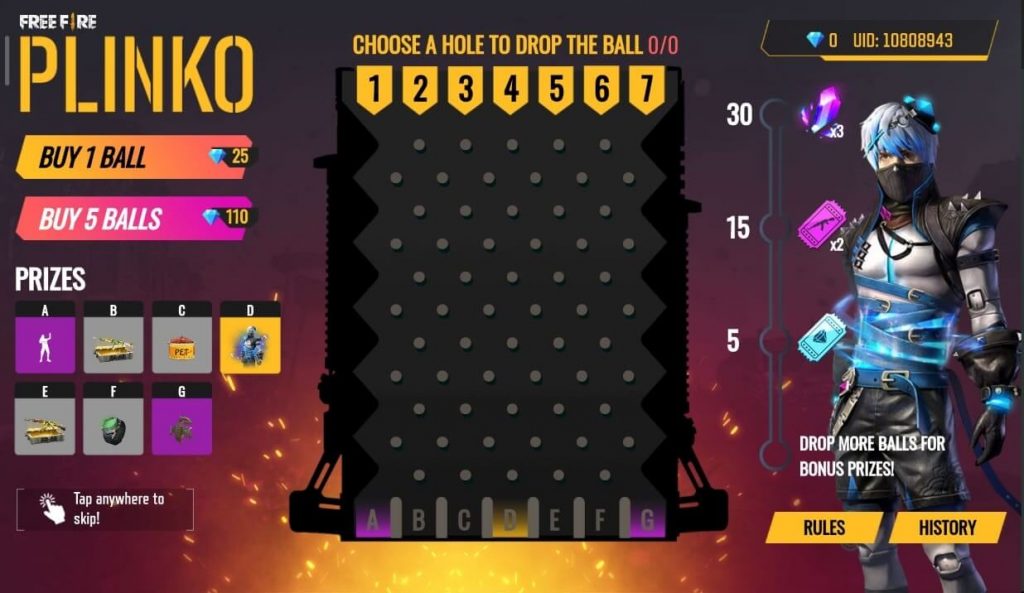 After buying the balls, you have to choose a hole to drop the ball. On the event screen, you get to see numbers from 1 to 7. The number denotes the hole to drop the ball. You have to click on any of them simply, and the ball will drop from there.
Similar holes are available at the bottom that is denoted by A, B, C, D, E, F, and G. Ball falls from the upper holes and enter one of the holes below. There are different prizes available for different holes.
The prizes are of three types: Basic, Premium, and Grand. If the ball enters A & G hole, you get a Premium prize. If the ball enters D hole, you get the Grand Prize, and if the ball enters B, C, E, or F, you get a basic prize.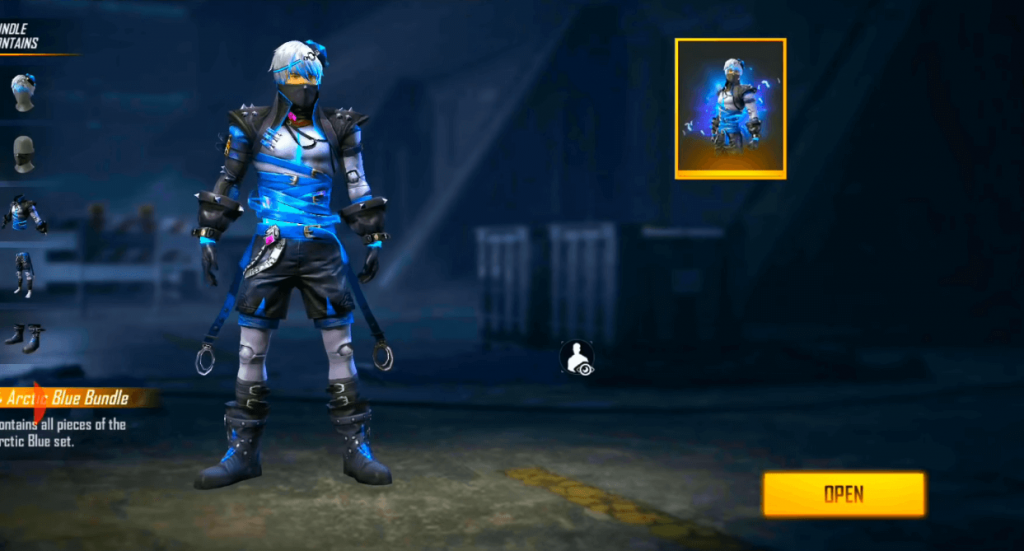 The prizes available can be seen on the left side of the screen. Prizes having grey as the background color falls under the basic category. Prizes with purple as the background color falls under the premium category and prizes with yellow as the background color fall under the grand category.
There are bonus rewards available when you drop 5, 15, and 30 balls. You can collect these items from the right side of the event lobby.
5 Balls – Diamond Royale Voucher (x1)
15 Balls – Weapon Royale Voucher (x2)
30 Balls – Magic Cuber Fragment (x3)
Drop & Win! Get going and play Plinko now before the event ends on 29th June 2020.
Also Read: How To Get Diamonds In Garena Free Fire
Stay tuned with Mobile Mode Gaming (MMG) for the latest Garena Free Fire News & Updates!