Free Fire servers are under maintenance from 8 AM – 5 PM (GMT +5:30), you must have got in-game notification of the same. But the developers have mentioned that "This is not a patch update, and no new features will be added to the game."

But do you know what is new coming to the Free Fire with this maintenance? Along with the increased size of servers, this maintenance will bring Clash Squad to the Kalahari Map. But only the CS Casual Mode is coming to Kalahari, not CS Ranked Mode.
Get ready to fight as a squad against your enemies in different scenery. Apart from the introduction of Clash Squad to the Kalahari, there will be minor adjustments made in the gun prices and changes to the damage taken by the play zone. The Clash Squad Casual Mode in Kalahari Map will be live in the game from 7 May, 5 PM (GMT +5:30).
Those who don't know, let us tell you about the Clash Squad Mode. In Clash Squad Mode, 4v4 battles take place in a small area. In a single match, there takes place 7 rounds, and the team to win 4 rounds gets the Booyah!
All the players start with pistols in their hands. The first round has to be cleared using the pistol only. You can notice the $100 on the top right corner of your screen. This amount increases with the damage you deal with the enemies. But what to with this?
You can use this amount at the end of each round to buy the different guns (total 12) and Armor in the shop. There is a specific amount to be paid for every item that you need to own for purchasing that particular item.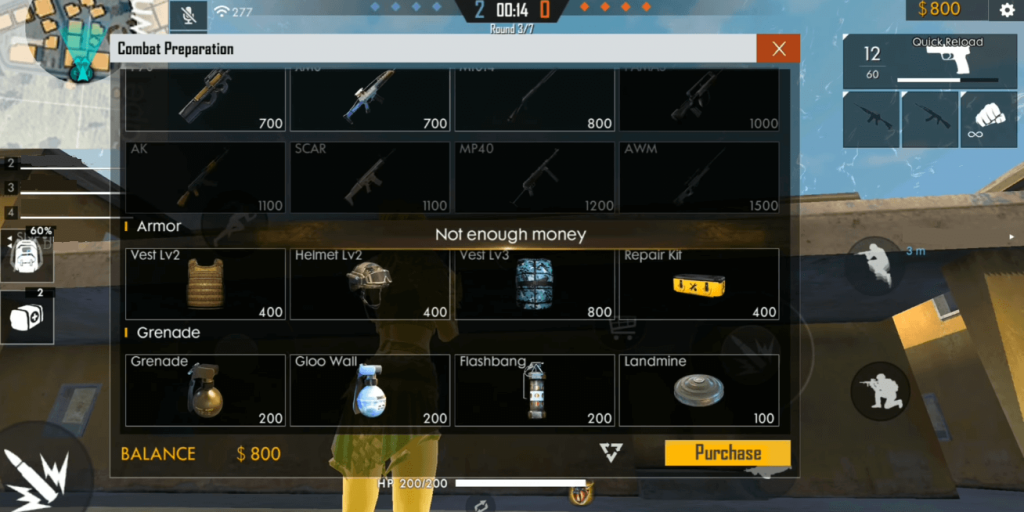 So in clash Squad Mode, you keep on earning money by defeating your enemies and use this money to buy a more powerful weapon to dominate them. Each round in Free Fire CS Mode lasts for a maximum of 2 minutes. But it generally gets over before that, because as you kill all 4 members of the opponent team, the round gets over.
Earlier the Clash Squad Mode used to take place in the Bermuda map only. But from the maintenance onward, you will be able to play it in the Kalahari Map that brings you a completely new gameplay experience.
Also Read: How To Get Diamonds In Garena Free Fire