As you all must be aware, that before new updates are launched in the global PUBG Mobile App, it is tested is the Chinese beta version of PUBG Mobile, and recently a new update has arrived in the Chinese beta version of PUBG mobile which has brought a brand new TDM map and a new game mode. And today in this post we are going to talk about the same.
New TDM MAP
So this new TDM Map will be called 'Library' as it is set inside a library. This is going to be the first indoor map in PUBG Mobile. It will force players to fight in close encounters and, thus, you can expect to see a lot of action on this map.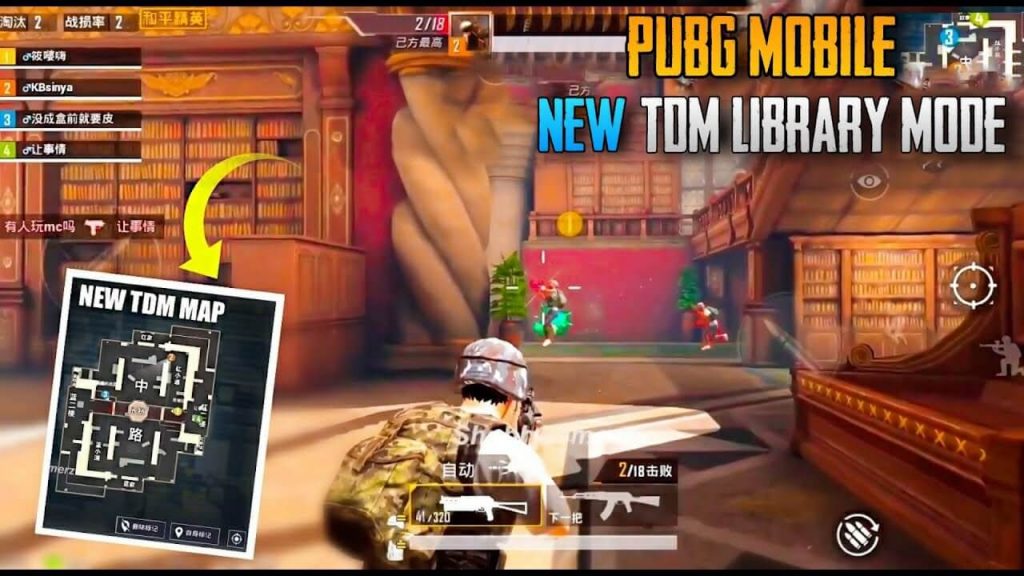 Also Read: PUBG Mobile: How To Get '2gether we play' Title Easily
New Gun Game Mode
If you play Call of Duty Mobile, then you must already we aware of this mode. In Gun Game, Mode players start with a Gun, and once they get a kill, the weapon changes. The player has to complete one kill with every weapon to win this game mode.
Note: These new features were spotted in the Chinese beta of PUBG Mobile, and though most of the time, whatever arrives in the chinese beta of PUBG Mobile also makes it to the global version of the game. But it is not guaranteed. There are chances that it might never be added to the global version of the game.