Free Fire will be having a very special collaboration with Ragnarok Online for a limited period of time. That means you will be able to find iconic features and elements of the popular MMORPG in your favorite Battle Royale game 'Free Fire.' In upcoming days, a lot of new features will be released and standby for exclusive Ragnarok Online items.
For starters, Free Fire x Ragnarok collaboration is presenting the Assassin Cross Faded Wheel Event in Free Fire. The event period is from 13th March to 19th March 2020. In this event, you spin for a chance to collect the two grand prizes, among other prizes. The two grand prizes are Assassin Cross Male and Female bundles.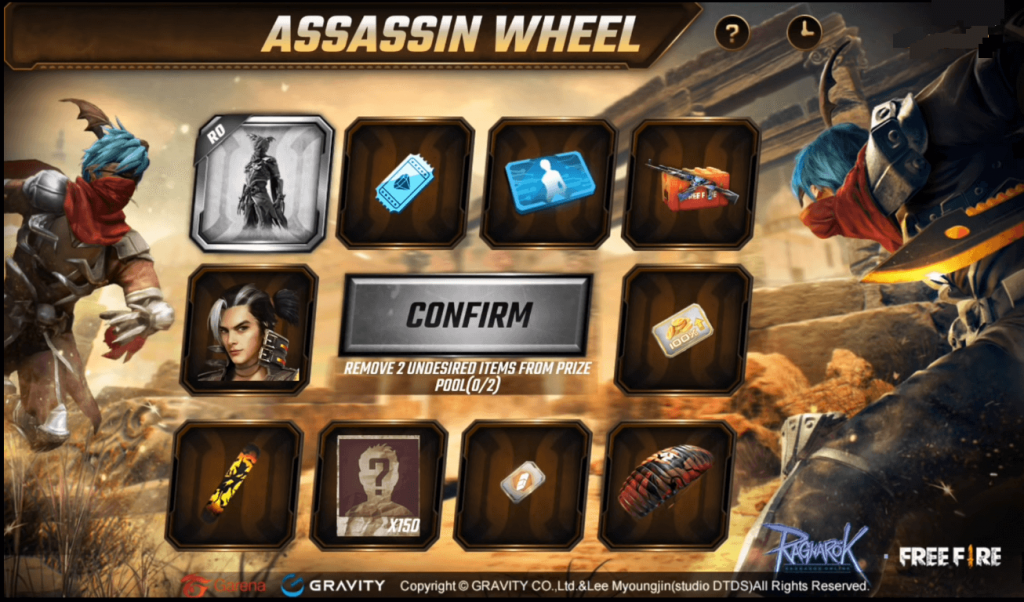 Before you start the first spin, remove two items that you do not want to get from the item pool. These items will not be part of your prize pool. Continue to spin in the Assassin's Wheel to get the exciting prizes.
These prizes will be removed from the wheel, and you will not get the same items twice. That means you can get all the 8 items within 8 spins. But the diamonds needed for spin increases after every spin.
All the items you receive will be sent to your vault. If you receive an item that you have already, that will be converted into FF tokens.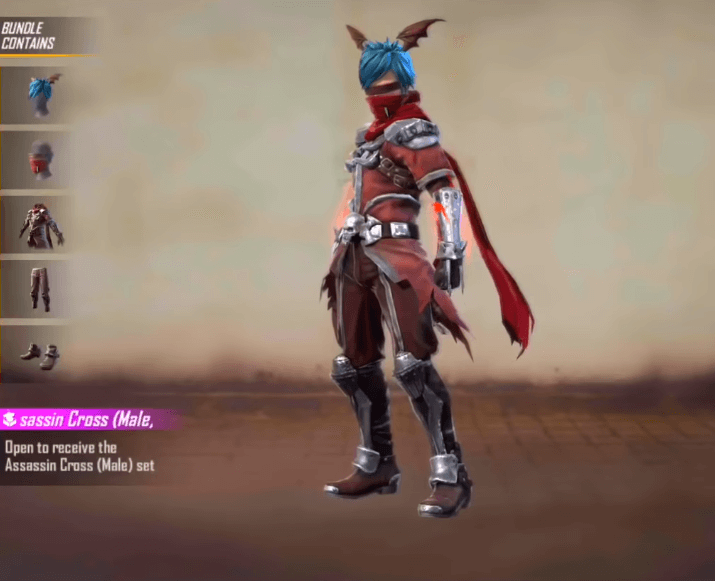 Diamond Cost For Spins
First Spin: 9 Diamonds
Second Spin: 29 Diamonds
Third Spin: 59 Diamonds
Fourth Spin: 99 Diamonds
Fifth Spin: 149 Diamonds
Sixth Spin: 199 Diamonds
Seventh Spin: 299 Diamonds
Eighth Spin: 599 Diamonds
Prizes to Win
Assassin Cross (Male & Female) Bundles
Shimada Hayato Character
Name Change Card
Universal Fragment
Spooky House Surfboard
Wings Of The Devil Parachute
Diamond Royale Voucher
Double Gold Card (7 Days)
Character Level 4 Card
Skull Hunter AK Box
Get ready to experience this rare collaboration between two incredible games! Stay tuned for collaboration features!