You must have heard the news that EA has partnered with a Chinese Game Studio to develop the Mobile version of Apex Legends. Now you must be thinking that If the Mobile version of Apex Legends is still in development, then how can you play it on your Mobile Devices right now? Don't worry! we will explain everything in this post.
But before starting, let you tell you that there is no Official Mobile Version of Apex Legends in the market yet. But thanks to NVIDIA GeForce ( a game streaming platform), via which you can now play Apex Legends on your mobile device and that too for free. So let' Begin: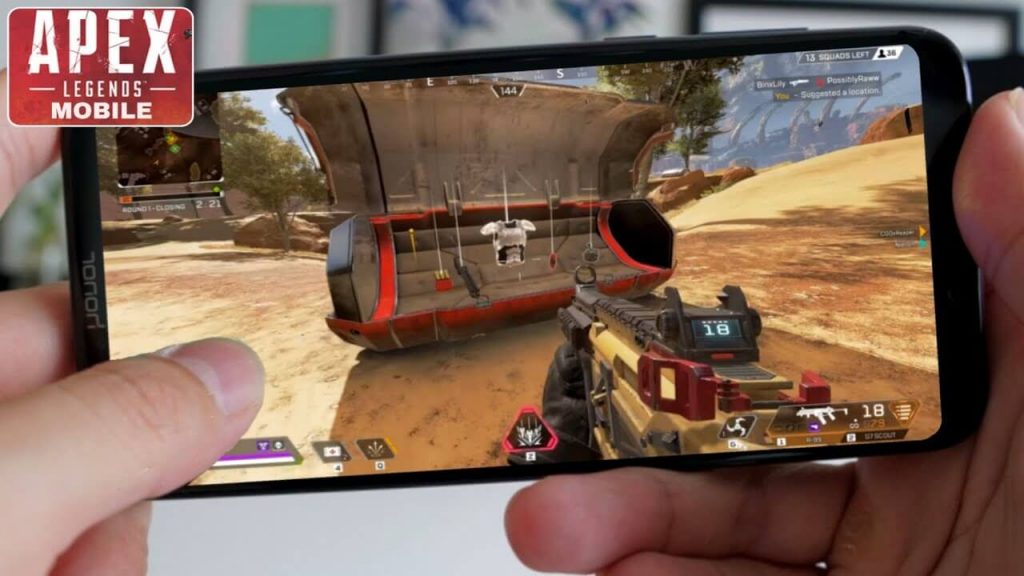 Time needed: 13 minutes
Here is how you can Play Apex Legends On Mobile Devices:
Download NVIDIA GeForce NOW App From Google Playstore and Create a Free Acount

NVIDIA GeForce is a game streaming platform, and you will require a high-end Android Mobile Device to run the app smoothly. We recommend devices like – One Plus 7 Pro, Pixel 4, etc.



Search for Apex Legends In the App and Add it to Your Game Library.

Once you have created an account on NVIDIA GeForce App, then Log-in to the account and search for Apex Legends and add the game to your library.

Launch Apex Legends and Sign-In using your EA origin Account

Once Apex Legends has been added to your game library, all you have to do is launch the game and Log-in into the game via a free EA origin account. If you don't have an EA Origin account, you can simply create one; it's free and takes less then a minute.

Enjoy Playing Apex Legends On Your Mobile

Once you have logged in using the EA origin account, the game shall launch. Enjoy playing Apex Legends Mobile.
Think to Keep In Mind If you Want to Play Apex Legends on Mobile:
We recommend you play Apex Legends on Your Mobile using Controller, since you will be matched against PC Player, and without Controller, it will be challenging to take a fight against them. ( It is not necessary to use a Controller thought, you can use the touch-buttons as well)
The Free GeForce account limits you to just one hour of play per session, if you want to enjoy uninterrupted gameplay, then it will cost you $4.99.
Also Read: 10 Best Upcoming Mobile Games of 2020 You Should Keep An Eye On
If you are facing any problem or have any questions in mind regarding this way of playing Apex Legends on Mobile, then let us know in the comments section below, and we will try to get back to you at the earliest.