Dragon Raja is a 3D Massively Multiplayer Online Role-Playing Game (MMORPG) in which you get to explore the futuristic fantasy world on a train or from the bak of a dragon. Tencent Games released this game in China first but the good news is the global version of Dragon Raja has also been officially announced.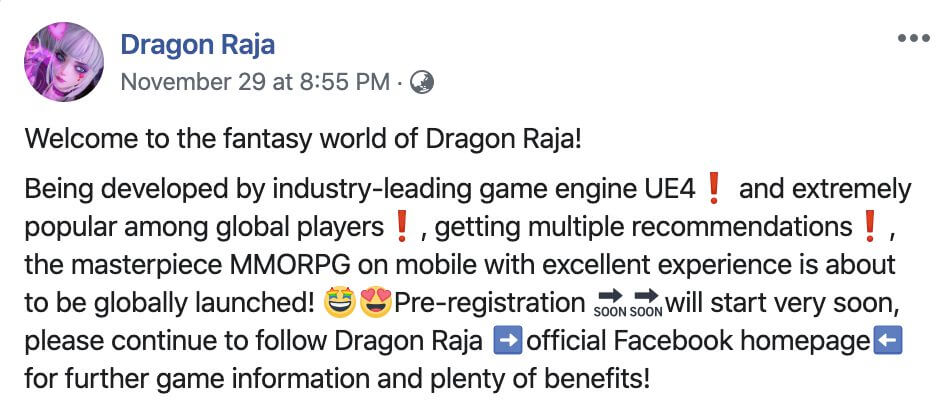 According to the Offical Facebook Page, Dragon Raja global version will soon be available for pre-registration.
About Dragon Raja
Dragon Raja is a 3D MMORPG which offers to the players an exciting and dunamic combat system. Using the joystick on the left side of the screen, you can easily move your character, while on rights side of the screen, there are buttons to dodge, jump and create powerful combo attacks.
It offers you automatic mode also, so while completign the missions you can control you chaarcter either manually or automatically. The fanastic graphis of the game rival those of PC games and console.
The only problem with the game is, all those graphics require a lot of free apce on your devices, so make sure to keep 6GB of free space in your smartphone for Dragon Raja.
Also Read: 10 Best Upcoming Mobile Games of 2020 You Should Keep An Eye On
Stay tuned with Mobile Mode Gaming (MMG) for the latest Mobile Gaming News & Updates!