Every Call of Duty Mobile Players is eagrely waiting for the Zombie Mode in the game and what would have been a better time to launch this game mode during Halloween.
There were also rumors recently that Call of Duty Mobile Zombie Mode will be releasing on Halloween and turns out that yes, earlier developers of Call of Duty Mobile had planned to release Zombie Mode on Halloween but as the game mode was not completely built and finished therefore they had no option but to delay the release date of the Zombie Mode.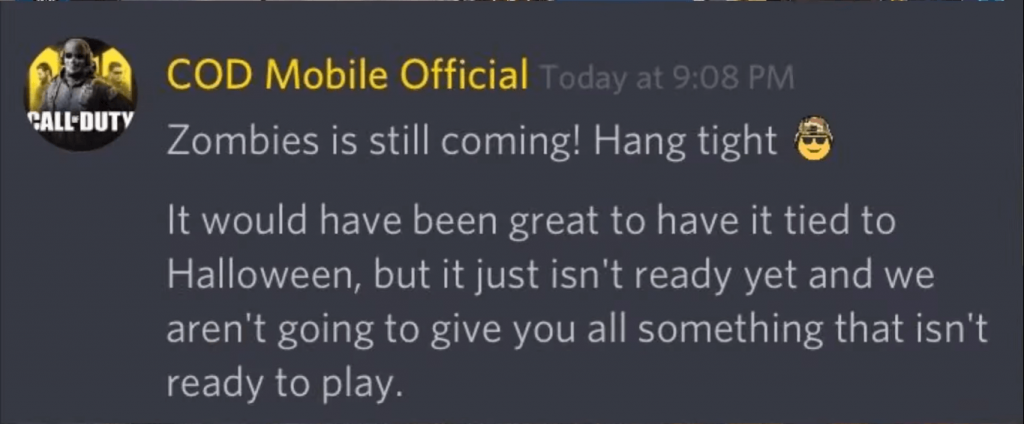 So When Call of Duty Mobile Zombie Mode Releasing?
Well, the developers have not officially announced any exact date of release, but according to recent rumors Call of Duty Mobile Zombie Mode shall be released in the Season 2 of the game which starts from 25th November 2019.