Hello Mobile Gamers, FUNPLAY Games has released its new mobile tank shooter game 'Clash of Panzer' in Early Access on Android devices. In this game, you join the hectic 12v12 battles to see who comes out in this crazy free-for-all. This game will globally be released on 5th October on both Android and iOS devices. Android users can download Clash of Panzer in Early Access and the iOS users can pre-order the game from the link given at the end of this post. Before that have a look of Clash of Panzer trailer below.
Clash of Panzer is an arcade battlefield game in which you command your tank into the field of war along with the 11 other players. This is a third-person shooter where all kinds of tanks available from all sorts of time period. The vehicles are 100% authentic and also includes famous tanks like Kingtiger, AH-64, T-72, M2 Bradley, and more. You can also hone your skills in the robust campaign mode in which you follow the story of an elite squadron. Once you understand the game completely, you can take on the world by hopping online in free-for-all team battles.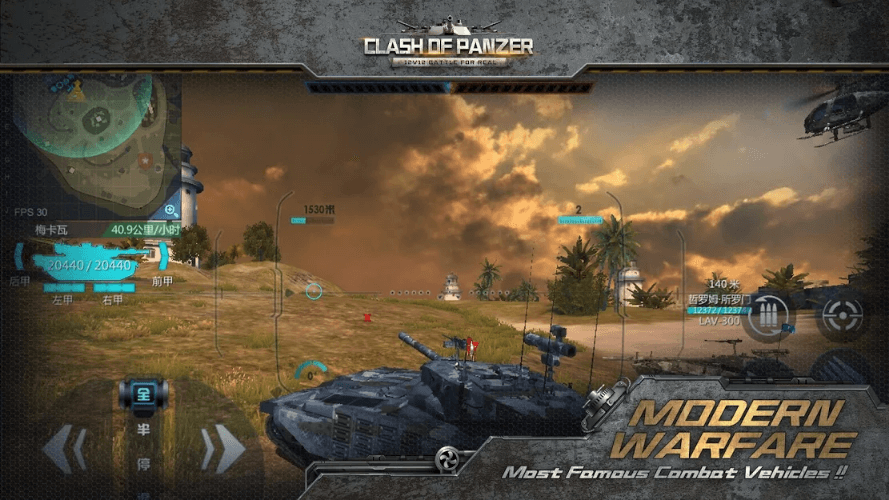 In Clash of Panzer, after winning a few battles, you can use that hard-earned currency to upgrade your vehicles. Many different components of your vehicle are upgradable, so you can improve the durability, firepower, turn rate, and other things. So get ready for this 12v12 tank battles and download Clash of Panzer from the link given below.
Click here to Download on Android
Click here to Pre-Order on iOS
Stay tuned with Mobile Mode Gaming (MMG) for the latest Mobile Gaming News & Updates!