Hello Mobile Gamers, Vivid Games S.A. has soft-launched its mobile game 'Zombie Blast Crew' for Android devices in the Philippines, Malaysia, Canada, United Kingdom, Australia, and New Zealand. But if you are not from any of these countries, no need to worry, you can still download and play the game from the link given at the end of this post and even without using any VPN. This game is set in an apocalyptic world which is full of zombies, now it is up to you to try to survive and complete the dangerous missions by using your machine gun. Before that have a look of Zombie Blast Crew trailer below.
Zombie Blast Crew has a perfectly adapted control system for touchscreen devices which is same as the great game Age of Zombies. From the left side of the screen, by using the virtual joystick you can move your character. By using the gunsight like button you can shoot. By tapping on the button, your character will automatically aim at the closest zombie. There are Machine Gun, Hand Grenades and other deployable turrets available in the game which you can use to fight against zombies. There are also some special weapons which can only be used for a limited time before they need to briefly cool down.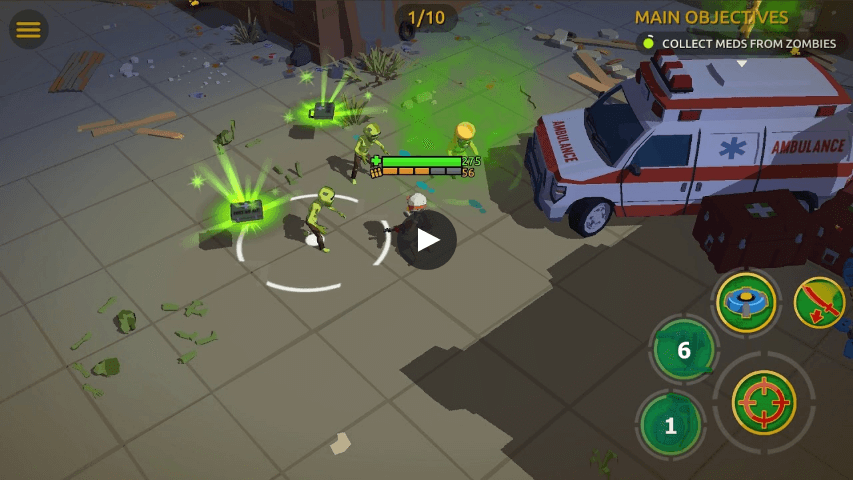 In Zombie Blast Crew, your aim is to complete all the missions for the survivor center. The missions include getting ammo by destroying the Zombie nest, and all of them requires you to be brave enough to go in the zombie-infected areas. There are a wide variety of missions which you have to complete before the time runs out, which becomes quite repetitive after a time (quite disappointing). Zombie Blast Crew offers to you fantastic graphics and runs smoothly without dropping frames even in crowded situations. So get ready for surviving the Zombie apocalypse and download the Zombie Blast Crew beta version from the link given below.
Click here to Download on Android
If you want to wait for the global release of Zombie Blast Crew then you can pre-register for the game on the Google Play Store. For the iOS users it has already been launched, they can simply download it from the above-given link.
Stay tuned with Mobile Mode Gaming (MMG) for the latest Mobile Gaming News & Updates!