Mini Militia is one of the most addictive multiplayer games was is published by Miniclip. This game can also run on a LAN network on which other players would also join to play a multiplayer match with each other. If you are a newbie and recently started playing it would be very difficult for you to compete. But no worries we are here with this post to provide you the Top 7 tips and tricks so that you can give out the tough competition and improve your gameplay.
Throw grenade if you are about to die
There are many instances when in a battle you are about to die in a close fight, in such cases you should throw a bomb near your opponent or between you and opponent. This would kill the opponent or you both would die which is a clever move and it would ignore the cases in which you die alone. In short, these kinds of attacks are also known as suicide attacks. Committing suicide is a better choice when the health is low rather than giving the points to the other player by killing.
Leave gas bomb at the spawn zone
This move doesn't need much of your gameplay skills. You just have to be patient for the right time and then throw a gas bomb at the spawn zone. It will kill other players who respawn at the same spot giving you extra points without doing much. This can be done many times as long as you have enough gas bombs.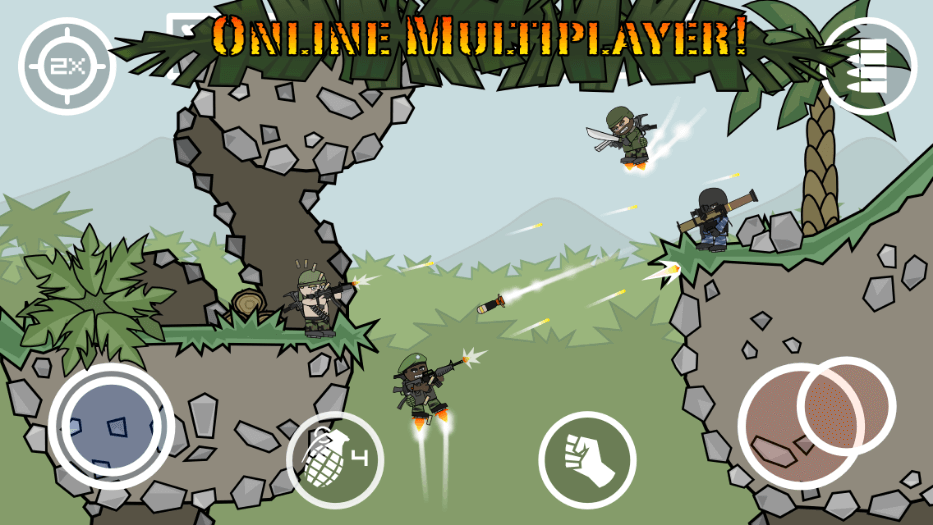 Crouch down
When an opponent throws a bomb on you its best to crouch down, sitting down would help the player to have less impact on one's health. It also reduces the body area and reduces the vulnerability to get affected by these bombings. Crouching down also helps to do better counter attacks giving out the less area for aiming at you by opponents.
Never get with hackers
The hackers are the people who use third party tools to enjoy unlimited and godlike features of the game and they are found in almost every game. They would ruin your gameplay and eagerness to play any game. If you play with them, you will get frustrated and feel low. They are using the hack and have unlimited strength and are hard to kill. It's better to avoid them by leaving the match.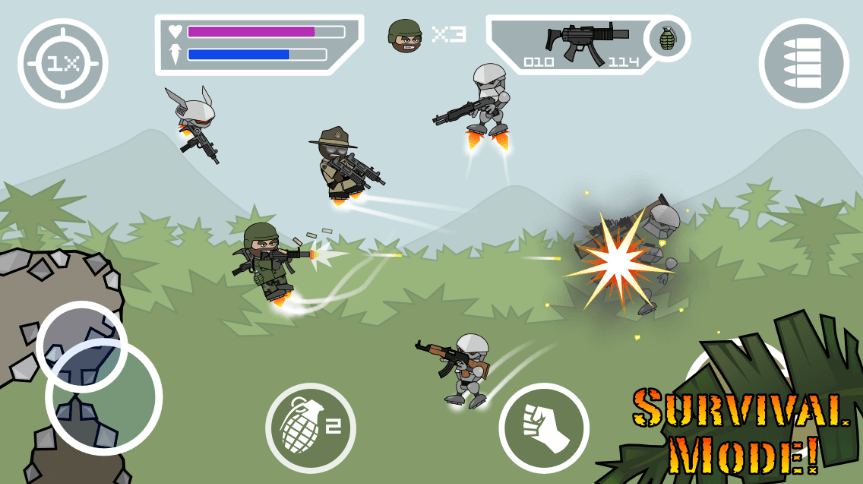 Use Powerful Weapon Combinations
The good combination of guns would do a better damage to opponents and you will have a higher chance of getting an easy win. You can try many combinations of guns. Some of the best combination of guns are Sniper and Shotgun it could do a lot of damage. Other effective combination could be of Rifle and Sniper.
Keep yourself out of Sight
If you are a newbie and get into a game with pro players. It's better to play wisely you can hide yourself into the bushes and attack them when got in range. You can also place sensor bombs in bushes which is a very smart move. You can also get into some congested areas and sneak fire by crouching yourself. Reload into the bushes when no one is around.
Use Shields
While in this game there's only a single armor to defend yourself that is shield. You can carry a shield and a gun with you. It always a good choice to have something that can protect you from others killing you. The shield protects you from the opponent's bullets But, remember the opponents are capable of damaging you from behind. A combination of Shield with Revolver is a good combination to attack and defend.
These were some tips and tricks that help us to play Mini Militia better. If you have any tips or any tricks, just share it with us by commenting below. Stay tuned with Mobile Mode Gaming (MMG) for the latest Mobile Gaming News & Updates!