The White Door is a new upcoming game developed by Rusty Lake, the game provides for a unique style, in the game your explore the dreams of a person named 'Robert Hill's' and your aim is to help him find his lost memories. The game features a new type of interface, Screen Split into two as your roam around and interact with things, giving you two camera angles on the same object. Rusty lakes has recently shared The White Door's Teaser Trailer, which you can have a look at below.
About The White Door Game
Robert Hill wakes up in a Mental Health facility and suffers from severe memory loss. Follow the strict daily routine of the facility and help him to recollect his memories by exploring his dreams. The White Door is a point-and-click adventure by Rusty Lake that uses a split-screen for interaction with the environment and protagonist.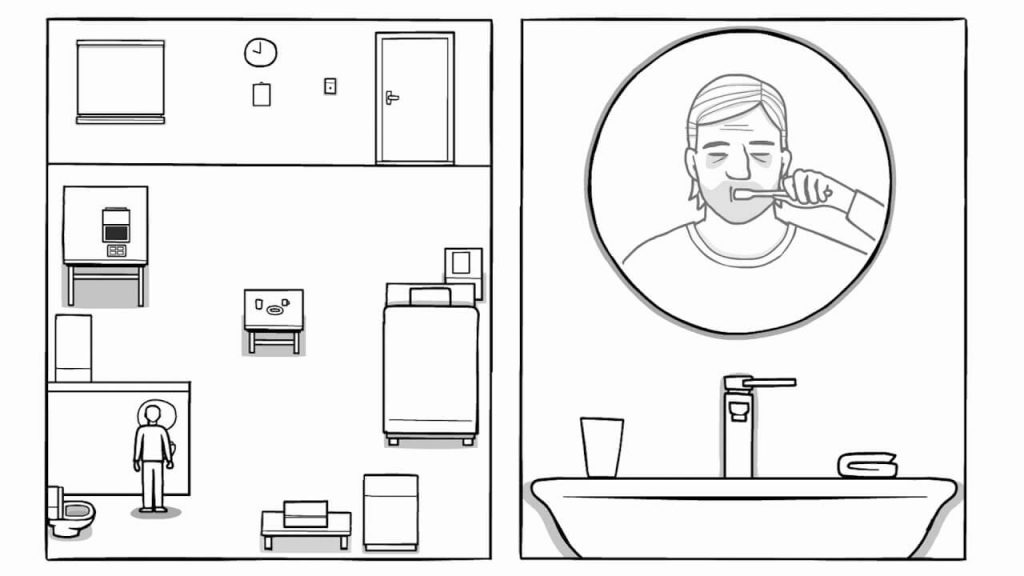 When Will The White Door Release?
The White Door will be avialable for both PC and Mobile Gamers. On Mobile it will further be made avaibale to both Android and iOS users. Talking about The White Door's Release Date, all we know is that the game is schedule to be released in Q4 of 2019, No exact date of release has been announced by Rusty lake yet.