Hello Mobile Gamers, Super Bit Machine has released its new mobile 2D multiplayer shooter inspired by classic Soldat (Mini Militia) game 'Armajet', which is available to download both on Android and iOS devices in early access. You can download Armajet from the link given at the end of this post. In Armajet the players take on a supersoldier armed to the teeth to finish off all of their enemies before they get to them first. Have a look of Armajet gameplay trailer below.
The control system of Armajet is well adapted according to the touchscreen devices. From the left side of the screen, you can move and fly your character by using the virtual joystick. From the right side of the screen, you can aim and shoot your enemies using the weapons in your hand. There are a lot of supersoldiers and weapons are available to choose from, such as; pistols, machine guns, shotguns, sniper rifles, M67 grenades, electric bombs, flamethrowers and much more.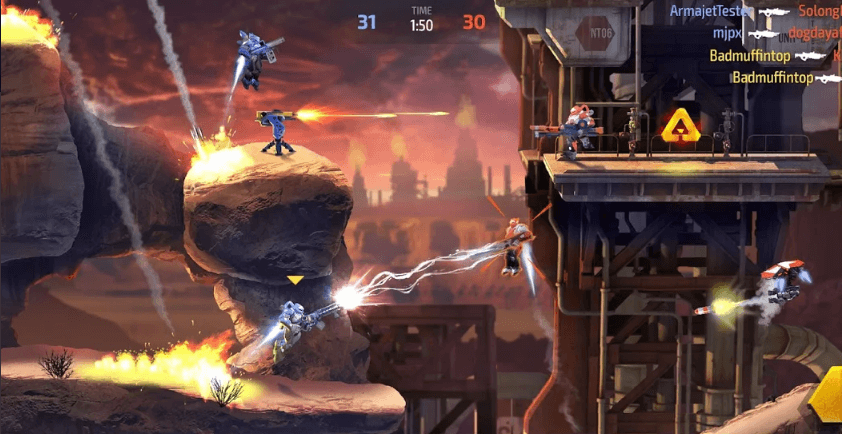 Armajet brings to you both traditional 'deathmatch' gameplay as well as team-based battles to the death. Armajet has spectacular graphics along with the variety of characters, weapons and distinct scenarios. So what are you waiting for, download Armajet from the link given below.
Click here to Download on Android
Stay tuned with Mobile Mode Gaming (MMG) for the latest Mobile Gaming News & Updates!