A post on Call of Duty Mobile's Ranking and Player Progression was posted on the official Activision Blog's which covers an interview with Chris Plummer (Vice-President of Mobile at Activision). Check it out to know a lot more about Call of Duty Mobile.
Here is the everything you need to know about Call of Duty Mobile Ranking and Player Progression:
How does ranking up work in Call of Duty: Mobile?
We put a lot of thought and testing into our progression system in Call of Duty: Mobile. We looked at how gamers like to play on mobile, and also what our Call of Duty fans are familiar with. Leveling up works differently in Call of Duty: Mobile in that ranks are associated with your progress in ranked play. You start at Rookie rank and progress all the way up to Legendary. Players will earn rank points for each ranked match, based not only on whether their team wins or loses a match, but also their individual performance. And of course, players will earn awesome rewards as they progress through the ranks.
How did the team approach the philosophy of progression, especially for mobile players?
The experience should feel familiar to Call of Duty players in that certain items in the game can only be earned through leveling up your player level which occurs by just playing the game. These items include weapons of different tiers, scorestreaks, loadout unlocks, grenades, and perks.
Your weapons are leveled up by using them in matches, but you can speed up leveling by using weapon XP cards. As you level up your weapon, you will unlock weapon attachments as well as a weapon perk for all weapons of rare or higher tier.
Early on, player progression will unlock the different weapon classes. As they progress, players will be rewarded with higher rarity weapons that provide unique cosmetic options including those with perks for personalizing your loadout.
Is progression consistent across the game?
Playing either Multiplayer or Battle Royale will both contribute to your player level, so you're able to carry over your progress no matter what you're in the mood to play. Most cosmetic content can be used in both MP and BR, (including character skins, weapon skins and emotes), but each game mode will also have some content suited for that mode (example: specific weapons unique to MP or parachutes which are unique to BR).
What types of things/items can I acquire in the game?
In Call of Duty: Mobile, you will earn a variety of rewards just by playing the game, through player leveling as well as through the free Battle Pass track. A big part of the game is personalizing your experience and your loadouts the way you want to. Items you can acquire include weapons (and weapon skins/camos associated each weapon), character outfits, melee skins, grenade skins, backpack skins, emotes, sprays, helicopter skins, vehicle skins, parachute skins, Glider skins, and weapon XP Cards.
Can players purchase items in the game?
There is a ton of free content you'll earn simply by playing the game. Call of Duty: Mobile features a Battle Pass, which works similarly to other mobile games in the genre. There is a free track to the Battle Pass with lots of items to unlock, and more rewards are available by purchasing the premium Battle Pass that unlocks an additional track. You can also purchase a "tier upgrade" in the premium Battle Pass to progress to the next tier to unlock everything within it immediately. It's a unified Battle Pass across modes, so both Multiplayer and Battle Royale have Battle Pass tasks that contribute progress to it. Players can purchase certain content directly through the store a la carte as well, or purchase weapon experience cards to speed up the progression of leveling weapons and unlocking attachments. These cards are earned by playing the game as well.
What types of currencies are in the game, and how do they work?
As you're playing Call of Duty: Mobile, you're always earning. There are two types of currency in the game:
Credits; Credits are only earned through playing the game and can be used to purchase items in the store. Players earn credits on a regular basis from logging in, playtime, in-game events and through the free Battle Pass.
CoD points; Players can purchase CoD points to purchase tier skips in the Battle Pass, items in the store or the premium Battle Pass.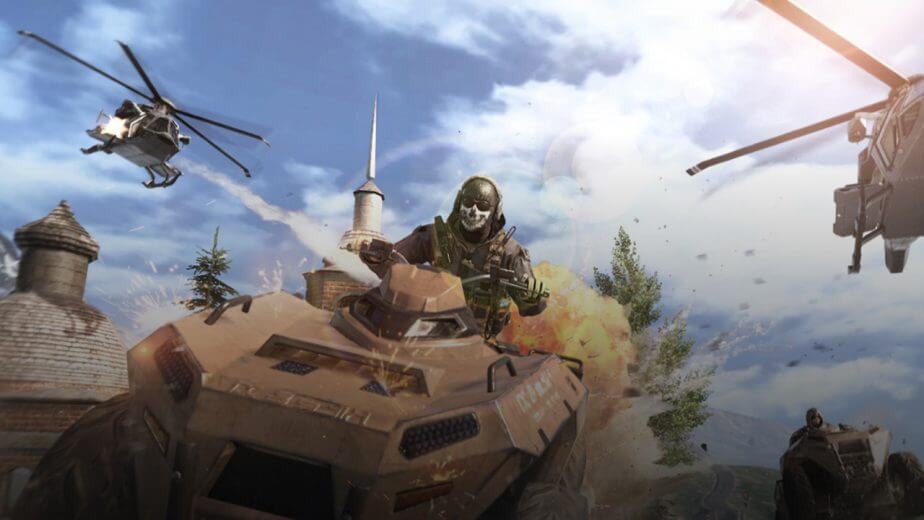 Are there supply drops in the game? How do they work?
CP: We are looking at ways to give players even more ways to engage with the content. In the coming weeks, we will begin to roll out supply drops that our Call of Duty community is familiar with in two forms:
Daily Supply Drop: A daily reward package that is given out free to all players that contain a wide set of rewards.
Premium supply Drop: These include higher rarity items, and they are earned gradually through active play.
The top prizes for the premium supply drop are epic weapons with top-notch cosmetics compared to lower rarity items. Premium supply drops can also be purchased with CoD points.
Can I play Call of Duty: Mobile for free?
Absolutely. When the game launches worldwide, you'll be able to download and play the full game for free, and you will earn plenty of rewards without purchasing anything through player leveling as well as through the free Battle Pass track. These progression tracks will reward the player with a wide variety of weapons and cosmetics.
Thank you, Chris! The soft launch is now live in Canada and Australia for Android, and available imminently for iOS!