Pokémon Rumble Rush was released in Australia in the earlier stage but now it is also available to play to the rest of the world as well. If you are a Pokemon fan than you are going to like this game definitely, and this game is gonna make you remind your childhood favourite Pokemon TV shows and Movies.
Pokémon Rumble Rush is a 3D action game in the Pokemon universe where you have to go through tons of different islands which are full of Pokemon to explore and discover them. But this time you are not only supposed to capture them but now you will also have to upgrade and level up to control and fight with them.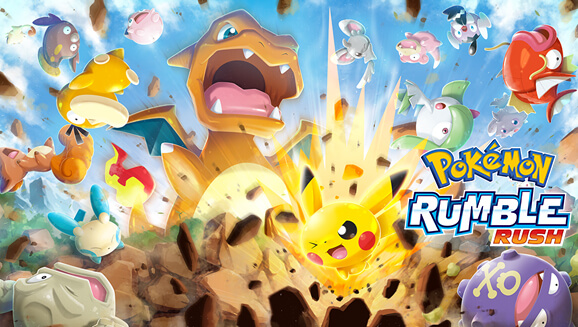 The control and gameplay of this game are perfectly adopted to the vertical screen mode of the touchscreen. Your Pokemon will always keep on moving forwards in order to find the closest enemy. Whenever you tap on the screen it starts attacking the enemy and if you keep on tapping the screen for at least a seconds it will create a special attack which will give more damage to the enemy as compared to the normal attack.
The rounds or level of this game lasts only for a short period of time from 20 seconds to 2 minutes. During this time you will face around 20 different enemy Pokemon and at the end of the each level you will have to face the boss of them. You can even change your Pokemon in the ongoing round just by tapping the button, according the situation choose the best Pokemon.
Overall the visuals of the game are excellent and it will be definitely be loved by you, so download right now and start playing it!
Click here to Download Pokémon Rumble Rush