Hello Mobile Gamers, SUNDAYTOZ, INC has started taking pre-registrations of its mobile game 'Disney POP TOWN' on Android devices. This is a match-3 puzzle game in which you earn stars and use them to renovate the run-down musical towers with your best friend, Joy! You can pre-register for Disney POP TOWN from the link given at the end of this post. Before this have a look at Disney POP TOWN trailer below.
In Disney POP TOWN, you get to explore the world of Disney Pop by creating your own Avatar and by dressing them up as the Disney characters. You will see your favorite Disney characters in the form of balloons and by solving the match-3 puzzles, you earn the stars, by using them you have to renovate or rebuild the Disney themed houses.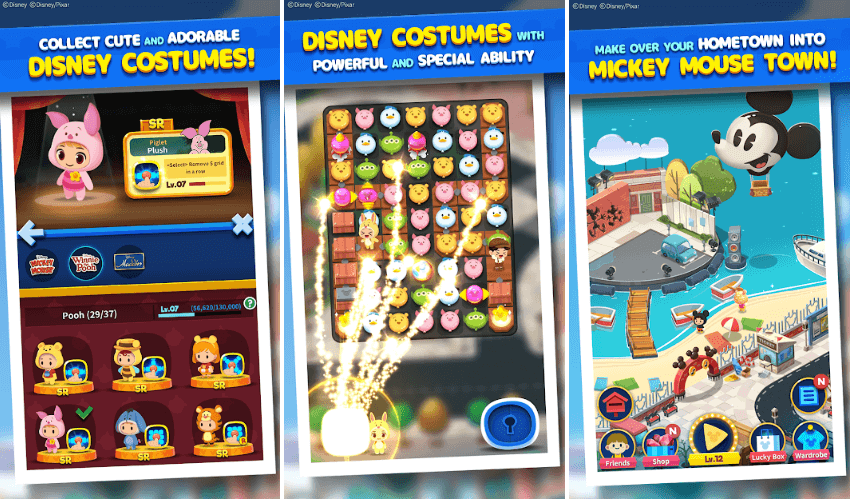 In Disney POP TOWN, you can even collect the various Disney costumes for your Avatar and can fill your wardrobe with those costumes. And the best thing is, each of the costumes has its unique ability for match-3 puzzles, by using these abilities you can clear the difficult stages. So keep yourself ready for playing with your favorite Disney characters and pre-register for Disney POP TOWN from the below-given link.
Click here to Pre-Register for Disney POP TOWN
Stay tuned with Mobile Mode Gaming (MMG) for the latest Mobile Gaming News & Updates!