Hello Free Fire players, Garena Free Fire introduced a new event in the game "Rampage Flip" by which you can win the free S13 Elite Pass. As everyone is not so lucky to afford buying the Elite Pass by paying his own money so here is the chance for you to get it for free.
For taking part in the "Rampage Flip" event, follow the steps mentioned below:
Step 1: Click on the Skull Icon made in the right side in the lobby;
Step 2: Go to the "15/6 Rampage" tab;
Step 3: Go to "Rampage for Redemption on 15 June" section.
Step 4: Tap on "Go To";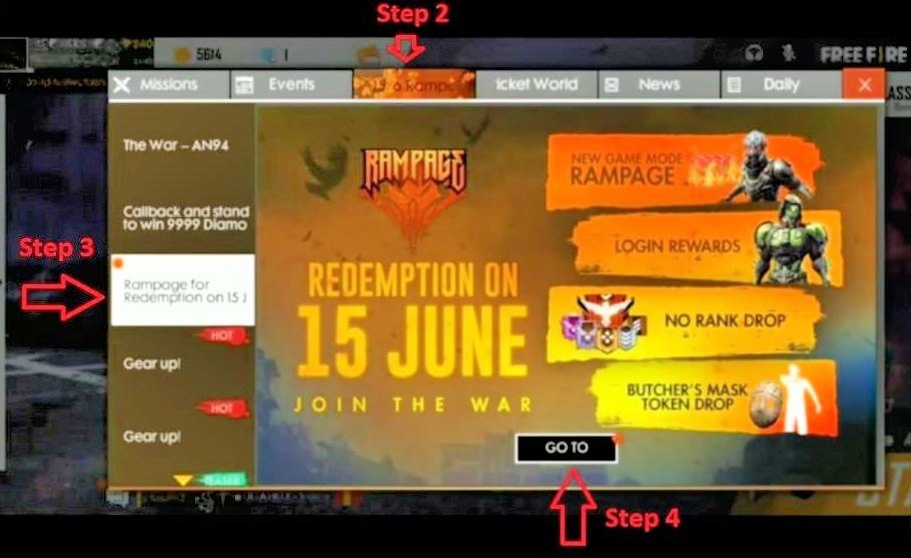 Step 5: Go to "Rampage Flip" section;
Step 6: Tap on "Claim" to claim the horse tokens;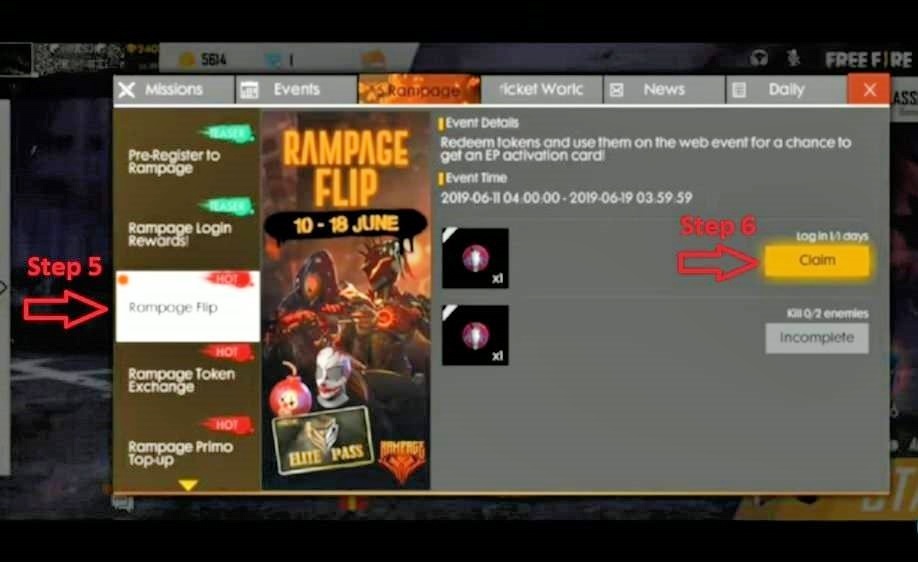 Step 7: Now go to the "News" tab;
Step 8: Go to the "Rampage Flip" section;
Step 9: Tap on "Go To";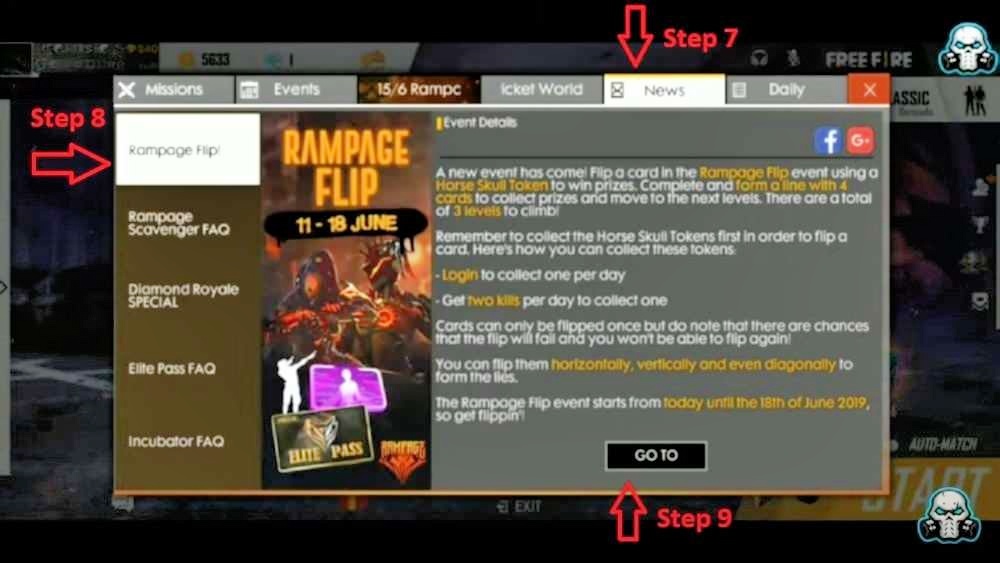 Step 10: Go to the "Event" section;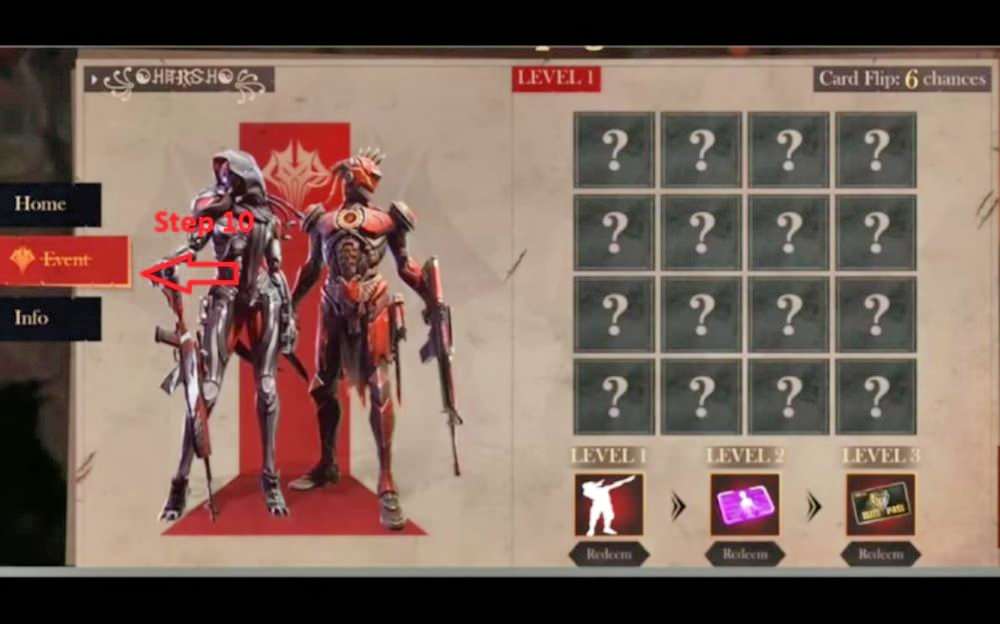 Now after doing Step 10 You can Flip the card over which the question marks are made. For every flip you need one Horse Skull Token which you can earn by (i) Login to collect one per day; and (ii) Get two kills per day to collect one. Complete and form a line with four cards to collect prizes and move to the next levels. There are three levels to reach and the free Elite Pass can be obtained by reaching at level 3.
Card can only be flipped once but do note that there are chances that the flip will fail and you won't be able to flip the same card again! You can flip them horizontally, vertically and even diagonally to form the lines.

The Rampage Flip event is only till 18th June, 2019 so get flippin' and claim your free Elite Pass before the event ends.
Stay tuned for the latest Garena Free Fire News & Updates!