Believe me or not, but there is no other platform to provide you with accurate upcoming details about Free Fire and this much accurate predication as MobileModeGaming has. Once again, we are happy to announce that our prediction about the release of Free Fire Advance Server OB24 has come true, and it is going to be available from September 10, 2020.
In this post, we will share complete details of the OB24 Advance Server with you. Such as How to register for OB24 Advanced Server? How To Download it, and when will the servers open and close. You will get to know all this information in one place here.

How to Register For FF OB24 Advanced Server?
Step 2: Click on 'Login Facebook'
Step 3: Enter Facebook Account Details and Login
The only option available is to login is with the Facebook account. You can only log into Free Fire Advanced Server with Facebook Account provided here.
Step 4: Fill Out the Details and Submit
Fill out the details: Name, E-mail, and Phone Number, and click on 'Join Now.'
After following the steps mentioned above, you have successfully registered for the OB24 Advance Server of Free Fire. Earlier, developers used to take registrations in two phases and used to make it available with the start of the second registration phase.
This time, it seems like developers have some other plans in their minds. Because this time, they silently opened up the Advance Server registration without any phase system. You can register by following the steps mentioned above.
After successfully registration, you can download the APK file from September 10, 2020 (Unfortunately, Free Fire Advance Server is available for Android devices only). Always remember, registration is compulsory to download and get access to Advance Server of Free Fire.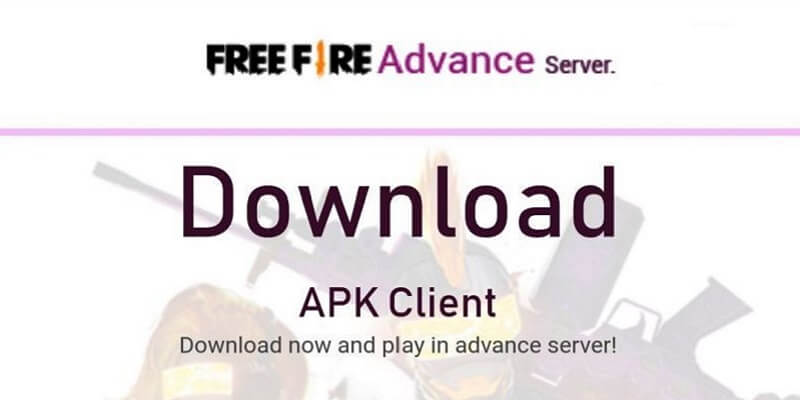 How to Download the OB24 Advanced Server?
Step 2: Login With Facebook
Step 3: Click on 'Download APK'
Step 4: Go to Download Folder and Install the APK
After completion of the download, you need to install APK. You might have to allow installing unknown sources. Go to Settings -> Safety and Privacy -> Install Apps from Unknown Sources.
Step 5: Open the game and Sign-in with your Facebook Account
Enter your Facebook login details and start playing the game. Facebook Account should be the same as registered to the website.
When Will Free Fire OB24 Advance Server Open?
The APK download will be available from September 10, 2020, but it does not mean you can install it instantly and start playing it from the same day. Generally, the advance server gets open from the next day of downloads. It means OB24 Advanced Server will be open from September 11, 2020, and will be there until September 18, 2020.
Last time, in OB23 Advanced Server, the downloads started from September 15, 2020, but the next day the server did not get open because developers canceled Advance Server due to some technical glitches. This time, we hope developers are well prepared to avoid any such glitches with OB24 Advanced Server.
Free Fire OB24 Advance Serve Login Process:
Until OB23 Advance Server, developers used to allow only Facebook Login in the Advance Server APK. The Facebook account was required to the same as used at the time of registration. But in OB24 Advance Server, developers will be trying out a new method of Guest Account Login.
After downloading the APK by following the steps mentioned above, you can log in to the advanced server with Guest Account. There are a limited number of spots available that you can get on the first come first serve basis. It means, even if you download APK, you are not guaranteed to get access to Advanced Server. Be the fastest!

Report Bugs & Get Diamonds In OB24 Advanced Server:
If you manage to get access to the Advanced Server, it is the best way to get some free diamonds on your original Free Fire Account. Developers encourage players to report bugs in Free Fire Advance Server by offering them some diamonds, but these free diamonds are not available to everyone; here also, you have to be the fastest.
The Grand Prizes are 3000, 2000, and 1000 diamonds. These diamonds will be distributed to the players who report most bugs. The first prize 3000 diamonds will be given to 1 player, 2000 diamonds are available to 2 players, and 1000 diamonds will be given to 3 players. So try to report as many bugs as possible to grab these diamonds.
There is a special reward of 100 diamonds for the player who reports the first unknown bug. You can report bugs using the in-game 'Report' button. Download the OB24 Advance Server to experience the upcoming features of the game and grab some diamonds on your original account.
Also Read: How To Get Diamonds In Garena Free Fire
Stay tuned with Mobile Mode Gaming (MMG) for the latest Garena Free Fire News & Updates!