Hello Mobile Gamers, in our earlier post about Blades Tale, we told you about the pre-registration of the game, but now the pre-registration phase is over and the game is finally here. As 9Splay has globally released its new mobile Massively Multiplayer Online Role-Playing Game (MMORPG) 'Blades Tale' for the Android devices. This game is set in the Wuxia world from where you start your journey in the Blades Tale. You can download Blades Tale from the link given at the end of this post. Before that have a look of Blades Tale trailer below.
Blades Tale story is the same as the story of Romeo and Juliet, in this game, there are two lovers who lives in the different alliances which are at war with each other. The Godstone has been activated by the evil spirit by turning the lovers against each other. Apart from this love story, there is a dating system of 7-Day in the game, by which, you get matched with anyone around the world and with them you can do chatting, kiting lanterns, summon pets, and can enjoy the love life in the different romantic scenarios.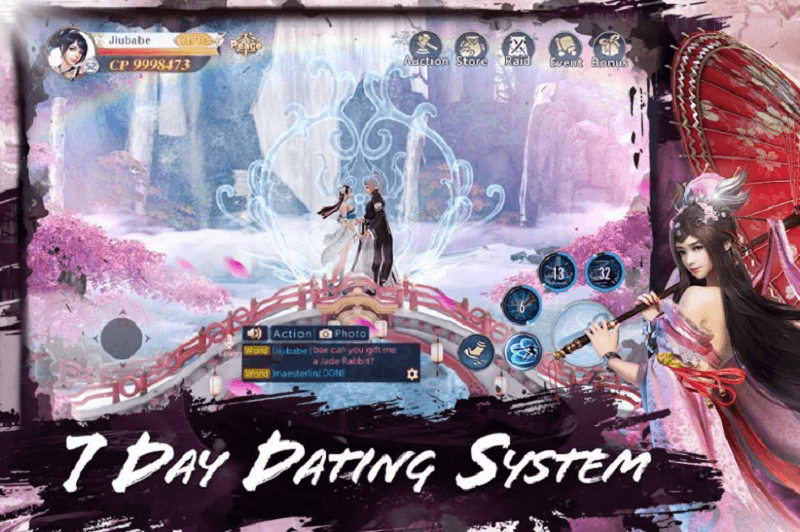 In Blades Tale, there are a lot of classes to choose from, but the best thing is you can even swap the class even in-between the game instantly and can equip the weapons accordingly, like Fist, Parasol, Bow, or Sword, etc. Ther are also a lot of other options available like Free trading system, Customization of Wings, etc. So get ready for fighting along with that dating by downloading Blades Tale from the link given below.
Click here to Download from Google Playstore
Click here to Download from TapTap
Stay tuned with Mobile Mode Gaming (MMG) for the latest Mobile Gaming News & Updates!