Hello Harry Potter Fans, Finally Harry Potter: Wizards Unite has been officially released and today in this post we are going to teach you guys how you can download and Play Harry Potter Wizards Unite from Anywhere in the world.
Yes, we know that Harry Potter: Wizards Untie has been only released in the United States & united kingdom. But Mobile Mode Gaming Team have downloaded the APK file and tried playing the game and it is working even without a VPN.
Here is How you Can Download & play Harry Potter:Wizards Unite right now:
1. Download and Install Tap Tap Mobile App
2. Download and Install Harry Potter: Wizards Unite from Tap Tap.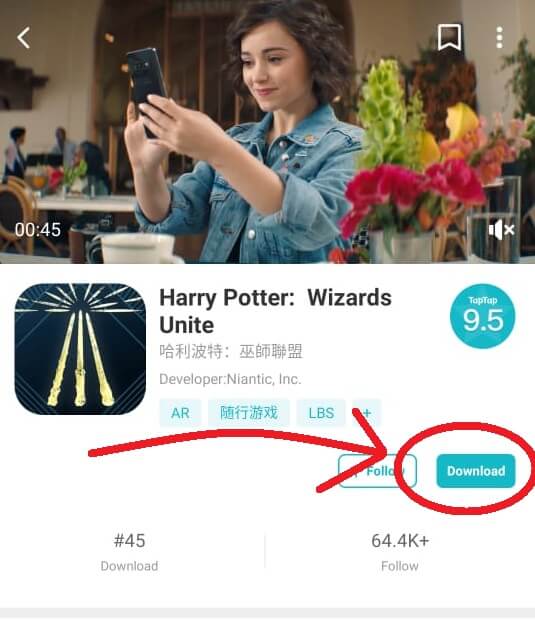 3. Open the Game and enjoy playing.
Click Here To Download Harry Potter: wizards Unite on iOS
Note: The game is still not properly optimized and it might take up to 5-10 mins while starting the game for the first time. So do not close the game thinking that it is not working rather have patience the game will start.
If you guys are facing any problems starting up the game, then do let us know in the comments section below and we will try to Reply at the earliest. Also, stay tuned with Mobile Mode Gaming for the latest upcoming Mobile Gaming News & Updates.